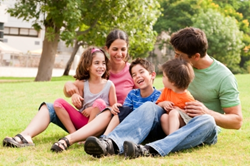 We are proud to enter new markets South of Jacksonville, and now have plans in place that are affordable for every small business budget
Fruit Cove, FL (PRWEB) July 31, 2015
Owners of businesses in St. Johns County will now be able to hire the services of the TLC Total Lawn Care company this year. As part of a company expansion, Fruit Cove, FL, landscaping services are now included in the discount packages offered this year. Companies in need of a one-time or regular schedule service can find more information about offerings at http://tlctotallawncare.com/commercial-landscape-services-in-fruit-cove.
The solutions available include pH testing of lawns to validate if pest damage is a cause of yellowing or other issues to business owner landscapes. The TLC company has worked in the Duval County area for three decades, and is now supplying starter packages to companies in Fruit Cove at St. Johns this year.
"We are proud to enter new markets South of Jacksonville, and now have plans in place that are affordable for every small business budget," said a source from the TLCTotalLawncare.com company.
The commercial lawn care solutions that are offered in Florida this year include more in-depth services for business owners that prefer to have a weekly maintenance service. From irrigation installation and repair to lawn fertilization, the TLC company is expected to increase its client base in Fruit Cove, Florida, between now and 2016.
"The designing of a lawn is only one part of the total process, and our experienced maintenance crew is capable of nearly any job," said the source.
The TLC company has setup a new quote system on its website to provide more details about pricing and other data to the public. The company also provides service by phone at (904) 771-8889, and has a new e-mail system on its website.
About TLCTotalLawncare.com
The TLCTotalLawncare.com company has been a part of the local Jacksonville, FL, business community for more than 30 years. The company has a team of professionals supplying its lawn related services daily. The TLCTotalLawncare.com company now has a more powerful website that provides quotes in price for company services through mobile or tablet devices.