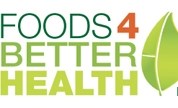 Why Ashton Kutcher's 'Steve Jobs Diet' Sent Him to the Hospital
Boston, MA (PRWEB) September 01, 2013
Foods4BetterHealth.com, a new food and nutrition web site that believes that eating right can prevent diseases, ward off illnesses, and help people feel healthier and younger than ever, is reporting on the risks of the fruitarian diet, also known as the "Steve Jobs diet," which led to actor Ashton Kutcher's recent hospitalization. (Source: Child, B., "Ashton Kutcher landed in hospital after following Steve Jobs's fruitarian diet," The Guardian January 28, 2013; http://www.theguardian.com/film/2013/jan/28/ashton-kutcher-hospital-steve-jobs-diet?guni=Article:in%20body%20link, last accessed August 26, 2013.)
As Foods4BetterHealth reports (http://www.foods4betterhealth.com/ashton-kutcher-4039), Kutcher recently played technology leader Steve Jobs in the biographical film, Jobs. While the role might have been a once-in-a-lifetime opportunity, Kutcher also had to adjust to playing the part of the technology savant, who, besides being known for his brilliance, was famous for his extreme and unique diets. To truly get into the role, Kutcher decided to adopt the Steve Jobs diet, or the fruitarian diet.
As the Foods4BetterHealth article "Why Ashton Kutcher's 'Steve Jobs Diet' Sent Him to the Hospital" notes, the fruitarian diet is an extremely specific diet, mainly consisting of fruit. On the fruitarian diet, one is not allowed to eat any animal products, vegetables, or grains, although nuts and seeds, in addition to fruit, are permitted. While scientific data are not clear on the benefits of the fruitarian diet, proponents say it can help cleanse one's system, while giving the dieter multiple vitamins, minerals, and antioxidants that fruits provide. However, critics of the fruitarian diet say that it is not healthy, because the fruitarian dieter's body is deprived of many nutrients it should be getting from grains and vegetables. (Source: Weil, A.W., "Q & A Library; What Is Fruitarianism?" Weil web site; http://www.drweil.com/drw/u/QAA401259/What-Is-Fruitarianism.html, last accessed August 30, 2013.)
The Foods4BetterHealth report notes that Kutcher attempted to go on the fruitarian diet to truly get into the mind of Jobs, but after only a few days of following the diet, Kutcher was hospitalized for pancreatic problems. Interestingly, Jobs died in October 2011 from pancreatic cancer. (Source: Child, B., "Ashton Kutcher landed in hospital after following Steve Jobs' fruitarian diet," The Guardian January 28, 2013; http://www.theguardian.com/film/2013/jan/28/ashton-kutcher-hospital-steve-jobs-diet?guni=Article:in%20body%20link, last accessed August 26, 2013.)
The Foods4BetterHealth report notes that one of the dangers of the fruitarian diet is the fact that fruits contain a lot of fructose, which, while natural, is dangerous to consume in such high amounts, and may be the reason for both Kutcher's and Jobs' pancreatic problems. The benefits of the diet are currently debated, with no real scientific evidence that it should be attempted at all.
The Foods4BetterHealth report concludes that this Steve Jobs diet is extremely difficult and may not be healthy; therefore, anyone attempting to try the fruitarian diet should seek the help of a medical professional.
Foods4BetterHealth.com, created by Doctors Health Press, is a food news and health web site, offering readers information about the latest food controversies, exclusive expert advice, and health tips to ward off illness, prevent disease, and live a long, healthy life. For more information, visit http://www.foods4betterhealth.com.