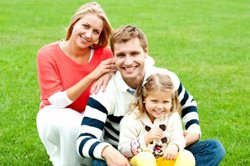 We're now managing more than 300 properties for our clients and maximize all revenue through our rental programs
Miami, FL (PRWEB) January 01, 2015
Purchasing homes for sale directly from the owner is a process known as FSBO purchasing in the U.S. The JWB Group is now offering its investor clients the ability to purchase FSBO homes for sale through its investor packages now in place at the JWB Real Estate Capital website.
The properties that are now on the market are located in different locations in the North Florida area. Each property that is now available to purchase through the investor program in place has a tenant paying rent under a long-term agreement to immediately build cash profits for investors in 2015.
"We're now managing more than 300 properties for our clients and maximize all revenue through our rental programs," said one rep at the JWB Group website.
The for sale by owner properties that are located in the JWB network of homes include houses with multiple bedrooms and bathrooms. The North Florida market where the homes are located is one of the highest rent areas of the state and property management is included for each property buyer.
"Buying into the rental market is one option for investors who are exploring non-stock market investments in the New Year," said the rep.
The JWB Group has opened up its new mobile accessible content on its homepage for this year. The page at http://jwbrealestatecapital.com/m is now available to access to assist users of tablet PCs and smartphones when exploring the rental real estate market in the state of Florida.
About JWB Real Estate Capital
The JWB Real Estate Capital website is providing ways that American investors can build income in the housing industry through turnkey rental properties. The company now owns hundreds of homes that are being rented in growing markets. The JWB Real Estate Capital company has initiated new training options on its website and investment clients now have easier access to this information daily.