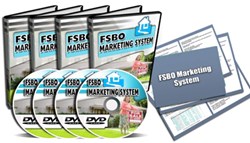 We are willing to guarantee that home owners who use our software will sell their home faster.
Clearwater, FL (PRWEB) August 18, 2013
A new FSBO marketing software program is now available to all homeowners considering selling their home themselves. The software is being released by ARME Realty.com, an internet marketing company located in Clearwater, FL. Up until now the company has been responsible for bringing the real estate industry to the internet with marketing programs for real estate agents and brokers.
The software designed by ARME Realty.com was apparently designed to bring all of the housing market to the forefront of internet marketing. There are many homeowners who are currently looking to sell their homes, but many of them are not interested in acquiring the services of a real estate company. The purpose of this new program is to give homeowners who want to sell their home themselves the opportunity to market their property to its full potential.
"Internet marketing, when used correctly, can have a very positive affect on any industry's success. There are a number of individuals who are not interested in selling their home with a real estate. As such they are left with local advertising options, such as street signs and local newspaper ads," states Simon Landers, spokesperson.
Mr. Landers continues, "By using our new FSBO marketing software homeowners can now advertise their home on the internet using marketing tools like virtual tour video production and distribution to over 100 different media outlets and press release marketing to advertise the home via new outlets across the country. We are willing to guarantee that homeowners who use our software will sell their home faster."
If you are a homeowner considering selling your home online and you are interested in using the new FSBO marketing software now available from ARME Realty.com, please call (727) 459-8841 and speak with an agent.