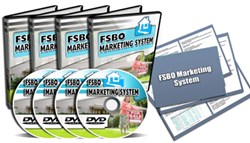 We have created a new marketing tool to help home owners who wish to sell their home themselves.
Clearwater, FL (PRWEB) August 19, 2013
A new FSBO marketing tool is now available to homeowners who would like to sell their homes themselves. The new marketing tool is being offered to the public from ARME Realty.com. ARME Realty.com is a real estate internet marketing and web development company dedicated to bringing the real estate industry to the Internet.
No matter what the current marketing conditions are, there are always individuals looking to purchase and sell homes. What has changed is the way that individuals are deciding to sell their homes. Currently, when a homeowner decides to list their home with a real estate agency or brokerage, there is between a 2% and 5% fee attached to the final sale price of the home. For many individuals, this cost is just too high, and deciding to try and sell the home without the help of a real estate is a better option.
"We have created a new marketing tool to help homeowners who wish to sell their home themselves. By using the power of ARME Realty.com, we can use specific marketing tools such as video production and distribution and press release services to bring potential buyers directly to the seller," states Simon Landers, spokesperson.
"Usually when individuals decide to sell their homes themselves they are left with very few avenues to advertise the property. The services of local newspapers, flyers and magazines are common forms of advertising. With the growth of the internet and search engines, there is a more efficient marketing option. The new FSBO marketing tool allows the homeowner to maximize the visibility of the property to potential buyers."
If you are a homeowner considering selling your home on your own and would be interested in learning more about the new FSBO marketing tool available from ARME Realty.com, please call (727) 459-8841 and speak with an agent.