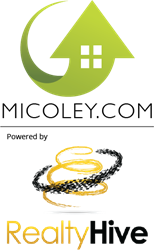 Milwaukee, WI (PRWEB) December 22, 2016
Micoley.com Powered by RealtyHive, a WI based traditional and auction real estate firm announces the launch of a new program catered towards the For Sale by Owner real estate market. The program was built due to an increase in the demand for a program that caters to sellers who are not ready to fully work with an agent. The positive response from some of the first adopters led Micoley.com to launch the official program to the public.
Wade Micoley, President and CEO of Micoley.com, saw an opportunity to provide assistance to those looking to sell their home without using a real estate agent. "For Sale by Owners take a very hands on approach when it comes to selling their property," stated Micoley. "We take that one step further by working in parallel with them to not only market their property but also to educate them throughout the entire process on what can be done to get their property sold at their desired price, in any market. Some sellers will elect to go to a full service agreement and we have setup relationships with local brokers to assist the sellers desiring that format."
Some of the first adopters of this new program are just 60 miles west of Las Vegas, Nevada. One property in specific is the Tonopah Housing Facility and RV Park, Tonopah, NV (zip: 89049). The RV park was built in 2002 on 12 acres. It features 148 rooms, most of which boast three bedrooms and a kitchen. The property also features 16-hotel style rooms, as well as 24 RV spaces with full power, water access, and television, sewer, and cable hook-ups. The entire facility features Wi-Fi, and a coin laundry/shower building is also on-site. It features four washers, six dryers, and three shower stalls.
"The biggest problem a For Sale by Owner has, is reaching the right buyers. We have a great mix of properties, income streams, and very competitive pricing. In a short period of time our move to market with RealtyHive by Owner has already reached buyers from outside sources," stated Mike Lach, seller of the Pahrump, NV properties.
Many seller's are seeing this program as a way to increase their property's exposure and create the best chance to sell on their own. All buyer leads are sent directly to the sellers, with all negotiations and contracts being handled by the two parties. However, Micoley.com is always available, at any point during the process, to assist.
For more information, please visit http://www.micoley.com or call 866-371-3619.
About Micoley.com Powered by RealtyHive:
Micoley.com was created to "transform the real estate industry." President and CEO, Wade T. Micoley has served as a real estate industry leader for more than 30 years and continues to provide marketing solutions to his wide range of clients.
"Today we serve the real estate community in both the banking and private sectors with customized, accelerated marketing programs," said W. Micoley. "Programs are tailored to create the best change to sell. As a result of our aggressive marketing plan, Micoley.com has successfully assisted many clients across the United States."