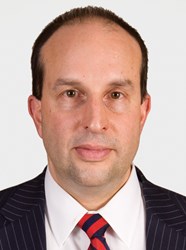 "Any engineer, regardless of background, would benefit from this course." - Mark Wilson, Strategy Bridge Chief Executive
Winchester, VA (PRWEB) January 21, 2014
Strategy Bridge announced that its five-day Fundamentals of System Engineering course, currently delivered at NASA's Academy for Program/Project and Engineering Leadership (APPEL), has been approved for both graduate level college credit from the American Council on Education (ACE) and Continuing Education Units (CEUs) from the International Association for Continuing Education and Training (IACET), as well as professional development units (PDUs) from the Project Management Institute (PMI®). "These designations by the ACE, IACET and PMI reinforce Strategy Bridge's position as the leader in systems engineering professional development," commented Mike Lambert, Strategy Bridge's Chief Client Development Officer.
The Fundamentals of Systems Engineering course is designed for junior to mid-career systems engineers, functional engineers, project managers, integrated product team members, and business managers. It introduces the methods and techniques for a structured systems development process that proceeds from requirements to concept to production to operation.
"Systems engineering focuses on the interfaces between the people, processes, and products that are often outside the responsibility of any one function or discipline. This course equips teams with the knowledge necessary to realize successful solutions," commented Paul AmRhein, Vice President of Business Development.
The Strategy Bridge developed course is delivered through lecture and class discussion. Course attendees practice the "how to" of the systems engineering principles through case studies and illustrative examples. "The course was developed by a team of INCOSE certified Expert Systems Engineering Professionals] (ESEP)," explained Mark Wilson, Strategy Bridge Chief Executive and INCOSE ESEP. "We utilized some of the best systems engineering talent available and the result is a course that any engineer, regardless of functional experience, would benefit from attending."
For more information regarding Strategy Bridge's suite of courses or to learn more about the instructor and consultant opportunities that the industry leader can offer, visit our website at http://www.strategybridge.com. Follow us on Twitter: @StrategyBridge and on LinkedIn.
About Strategy Bridge
Strategy Bridge enables clients to bridge the gap between strategy development and desired operating results through systems thinking, systems engineering, decision analysis, and project management. Strategy Bridge offers facilitated planning workshops and focused consulting to guide strategy and systems development, project planning, and decision-making. Strategy Bridge master instructors average over 25 years of practical on-the-job experience running complex projects and teach a full portfolio of tailored courses designed to improve organizational performance in systems engineering, project management, and leadership.