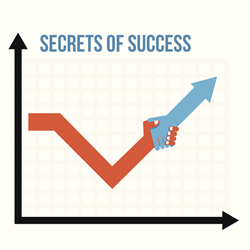 Toronto, ON (PRWEB) March 24, 2014
This past February, FS Local launched a new blog series aimed at helping Canadian small business owners make sense of Internet marketing.
The series, called "For Business Owners," features a variety of topics written by contributing experts in digital and small business marketing. FS Local is proud to announce Lewis Schiff as the newest expert to lend his knowledge to the series.
Lewis Schiff is the executive director of Inc. Business Owners Council. He is also a regular blog contributor to inc.com and an author. His latest book, Business Brilliant: Surprising Lessons from the Greatest Self-Made Business Icons describes the common behaviours that lead to wealth.
Lewis' material will center around the topic Secrets to Success on the FS Local blog. Other topics in the series include: Local Search Tips by SEO expert, Karina Shum and Social Media and Business Growth by Marketing expert, Liana Ling.
"To have the executive director of Inc. Business Owners Council mentoring Canadian small businesses is quite an accomplishment. We are lucky and fortunate to provide his expertise to our Canadian small businesses. His contribution to the blog is a win for the FS Local community," said FS Local President, Michael Yack.
Read Lewis' first blog posts of the series:
Networking – Quality Beats Quantity Every Time
A Ruthless Mind – Do You Have to Be Nasty To Get Ahead?
ABOUT FS LOCAL
Based in Toronto, ON FS Local provides effective and affordable marketing services for small businesses. The company is partnered with various organizations to create and offer products and services that help Canadian small businesses achieve online success. FS Local is frequently looked to for its expertise in the field of new media. Visit http://www.fslocal.com for details.