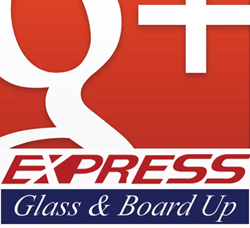 Our active blog strategy is one of informing business owners about the importance of glass repair and replacement," commented Yani Santos, general manager of Express Glass
Fort Lauderdale, FL (PRWEB) September 23, 2014
Express Glass and Board Up Services, a top-rated Fort Lauderdale business glass repair service with a 4.8 star rating on Google+ Local, is proud to announce new milestones in its informational blogging program. The company's active blog informs business and commercial firms in Fort Lauderdale and nearby cities such as Oakland Park, Dania Beach, and Wilton Manners of the issues surrounding glass repair and replacement services for businesses.
"Our active blog strategy is one of informing business owners about the importance of glass repair and replacement," commented Yani Santos, general manager of Express Glass. "Ours is a service that many owners do not think about until the worst happens, such as a burglary, vandalism incident, or employee accident damaging their storefront or entryway and shutting down their establishment for repairs."
To read posts specific to Fort Lauderdale, one should visit http://www.expressglassfl.com/blog/tag/fort-lauderdale/. Among the most important conceptual posts is one entitled 'Choosing the Best Commercial Glass Repair Company in Fort Lauderdale' at http://www.expressglassfl.com/blog/commercial-glass-repair-2/choosing-best-commercial-glass-repair-company-fort-lauderdale-2/. That post is a think-piece guiding busy owners around what issues they should consider when selecting a repair service for their establishment.
Fort Lauderdale Business Glass Repair and Replacement Services
The primary services offered to Fort Lauderdale businesses are as follows. First and foremost, the company is available 24/7 emergency to businesses throughout Broward County. That's essential for most commercial customers vs. residential customers who can often wait. Second, the company offers storefront and entryway glass replacement and repair; again, one of the most common needs for business customers, especially restaurants, cafes, and retail stores. Third, the company offers emergency 24/7 board up service, useful if a company has been vandalized or disrupted and the replacement parts are not immediately available. Whatever the business or company need, Express Glass & Board Up is at the service of area customers.
About Express Glass Repair and Board Up
Express Glass and Board Up Service Inc. is a family owned and operated glass repair business with more than 20 years of experience. Their professional technicians and the large variety of inventory make Express Glass the top glass repair service in the area. If customers are looking for Miami glass repair or Ft. Lauderdale glass repair as well as glass repair in Delray Beach or West Palm Beach, please reach out to the company for a free estimate. If customers need a 24/7 Sliding Glass Door repair service in Ft. Lauderdale, Boca Raton, or Miramar, technicians are standing by. The company specializes in sliding glass door repair and window glass repair; technicians will handle any glass replacement situation efficiently. Home or business glass repair is the company's main priority.
Express Glass Repair and Board Up
http://www.expressglassfl.com/