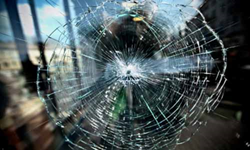 Spring Break isn't only a time for college kids to take time off in Florida and party a bit
Fort Lauderdale, FL (PRWEB) April 12, 2016
April 12, 2016 - Fort Lauderdale, FL.
Express Glass of Fort Lauderdale, a leader in glass replacement and glass repair services in South Florida at http://www.expressglassfl.com/fort-lauderdale-glass-window-repair/, has announced local glass replacement support for the post-Spring Break period to area businesses on an emergency, 24 hour basis. With vandalism, burglaries, and other incidents on the rise during Spring Break and the immediate weeks thereafter, 24 emergency glass replacement service is now available for Ft. Lauderdale locals as well as the more traditional 'repair' services.
"Spring Break isn't only a time for college kids to take time off in Florida and party a bit," commented Yaniet Santos, General Manager of Express Glass. "It's also a time when we notice a rise in broken glass calls from burglaries and vandalism incidents. Often the items are so damaged that on an emergency call we have to replace (not repair) the glass window or door. Our replacement service has been clarified as open 24 hours a day, for emergency glass services in this post Spring Break period up to May 15, 2016."
To review the page about emergency glass replacement, go to: http://www.expressglassfl.com/home-window-repair/glass-repair-replacement/. Information about fixing shattered glass for both businesses and homes on an emergency glass repair basis is explained on that page, and affected parties can also call into the company's Fort Lauderdale service center.
Safety in Numbers: Spring Break and Glass Replacement in Fort Lauderdale Heats Up
Spring in Fort Lauderdale is a time for college students to take a break from studies and school rules. Criminals also appear to enjoy the fresh Spring weather as burglary break-ins tend to rise during warmer weather. Spring Break safety requires having the right numbers available. Students learn to travel in numbers to stay safe and local shops and homes or businesses learn to have the right number to call for glass replacement. Incidents happen, with some so severe as to require a replacement call. Express Glass is one of the few glass repair and replacement services that can offer this on a 24 hour basis.
Fort Lauderdale's top glass replacement service, Express Glass has announced the importance of handy phone numbers for Spring Break safety. Fixing broken glass after a burglary requires the right phone number to call for a quick repair. Broken glass is a hazard to any Spring Break situation, whether it comes from a break-in or Spring Breakers.
Glass replacement is quick and easy when Ft. Lauderdale has the right numbers for Spring Break.
About Express Glass Repair and Board Up
Express Glass and Board Up Service Inc. is a family owned and operated glass repair business with more than 20 years of experience. Professional technicians and the large variety of inventory make Express Glass the top glass replacement and repair service. If customers are looking for Fort Lauderdale glass replacement or Miami and DelRey Beach glass repair, please reach out to the company for a free estimate. Glass replacement services are available 24/7 emergency glass repair, sliding glass door repair and window repair and replacement for homes and businesses. Express Glass professionals will handle any glass replacement situation efficiently. Home or business glass repair is the company's main priority.
Express Glass Repair and Board up
http://www.expressglassfl.com/