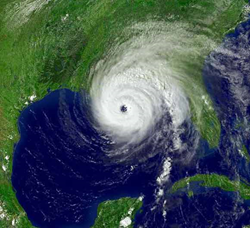 Failing to prepare, they say, is preparing to fail
Fort Lauderdale, FL (PRWEB) July 11, 2016
Express Glass and Board Up, known as one of the top glass repair services in Fort Lauderdale for both homes and businesses, is proud to announce an important forward-looking blog post on hurricane glass repair preparations for what is anticipated to be a serious hurricane season in South Florida, including but not limited to the Fort Lauderdale area.
"Failing to prepare, they say, is preparing to fail," commented Yani Santos, general manager of Express Glass. "We know that summer, 2016, is just getting started, but we posted a forward-looking blog post to our blog on preparing for Hurricane Season, 2016, with respect to home glass window repair. We hope many people read it, and take seriously this possibly serious hurricane season."
To read the post on hurricane glass repair issues, especially with respect to Fort Lauderdale homes and businesses, visit http://www.expressglassfl.com/blog/glass-window-repair/hurricane-bam-fort-lauderdale-glass-smash-replace-fast/.
Auditing One's Home Glass Windows for Vulnerabilities Vis-a-vis Hurricane
Failing to prepare for a hurricane can, unfortunately, be planning to fail. The blog post, therefore, advocates that Ft. Lauderdale home owners set aside some time to not only audit their home windows but also consider replacing them with the latest in hurricane-resistant glass. Not all hurricanes are alike; therefore, for the smaller category storms hurricane-resistant glass can be an important safeguard against damage. While no glass can withstand the strongest storms, new glass technology essentially has a plastic film between two sheets of glass, thereby making it stronger and less likely to fail in the event of a storm. By reading the new blog post, interested South Florida homeowners can be forward-looking, audit their homes, and reach out to a glass company for an estimate on hurricane-resistant glass.
Persons looking for other, more general glass services in Fort Lauderdale should visit the geographic-specific page at http://www.expressglassfl.com/fort-lauderdale-glass-window-repair/ or call 954-865-3455.
About Express Glass Repair and Board Up
Express Glass and Board Up Inc. is a family owned and operated glass repair business with more than 20 years of experience. Their professional technicians and the large variety of inventory make Express Glass the top glass repair service. If customers are looking for Miami glass repair or Ft. Lauderdale glass repair as well as glass repair in Delray Beach or West Palm Beach glass repair, please reach out to the company for a free estimate. If customers need a 24/7 Sliding Glass Door repair service in Ft. Lauderdale or Boca Raton or Miramar, technicians are standing by. The company specializes in sliding glass door repair and window glass repair; technicians will handle any glass replacement situation efficiently. Home or business glass repair is the company's main priority.
Express Glass Repair and Board Up
http://www.expressglassfl.com/