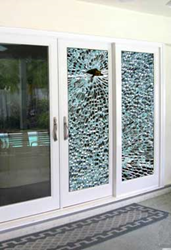 Some folks call it a 'sliding glass door' while others call it a 'patio door. Either way, if it's glass, Express Glass can fix it.
Fort Lauderdale, FL (PRWEB) December 17, 2014
Sliding and patio glass door repair experts, Express Glass & Board Up (http://www.expressglassfl.com/), has announced a clarification on their policies regarding door repairs for Fort Lauderdale and surrounding communities in South Florida. The company has engaged in an extensive marketing and branding campaign, and inquiries on door repair have expanded rapidly for door repair services. However, Fort Lauderdale customers are confused as to whether the company repairs patio doors or not.
"Fort Lauderdale, like all of South Florida, is a melting pot of America," commented Yani Santos, general manager of Express Glass. "Some folks call is a 'sliding glass door' while others call it a 'patio door,' yet 'patio doors' have both glass and non-glass types. We only repair the former, yet we receive many inquiries for both. Therefore, we have initiated blog coverage on glass patio door repair issues."
To read the company's informative blog series on patio glass door repair, please visit http://www.expressglassfl.com/blog/tag/patio-door-repair/. For information on the company's Fort Lauderdale services, please visit - http://www.expressglassfl.com/fort-lauderdale-glass-window-repair/.
Patio Door Repair Services by Express Glass
Patio doors come in all shapes and sizes. Most contain glass of some type, whether they are sliding patio doors or not. The first point of clarification is that Express Glass only fixes the glass type doors or the glass window components of a patio door. Secondly, for those that are truly sliding glass doors, the company can repair or replace the door. If the sliding parts are broken, these can be repaired. If the patio door window is broken or damaged, this can be repaired. And if the whole door is shot, the entire patio glass door can be upgraded to the latest style and technology. Indeed, if a customer has a wooden, plastic or metal patio door, and wants to upgrade to a sliding glass door, he or she should contact Express Glass for a competitive quote. As the company's name indicates, the company is focused on the glass market and so only patio doors that are made of glass can be repaired.
About Express Glass and Board Up
Express Glass and Board Up Service Inc. is a family owned and operated glass repair business with more than 20 years of experience. Their professional technicians and the large variety of inventory make Express Glass the top glass repair service. If customers are looking for Miami glass repair or Ft. Lauderdale glass repair as well as glass repair in Delray Beach or West Palm Beach glass repair, please reach out to the company for a free estimate. If customers need a 24/7 Sliding Glass Door repair service in Ft. Lauderdale or Boca Raton or Miramar, technicians are standing by. The company specializes in sliding glass door repair and window glass repair; technicians will handle any glass replacement situation efficiently. Home or business glass repair is the company's main priority.
Express Glass Repair and Board up
http://www.expressglassfl.com/