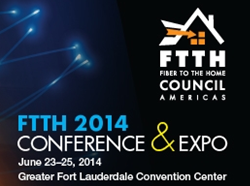 Our solution helps network operators avoid the pitfalls of FTTx deployments.
Fort Lauderdale, FL (PRWEB) June 17, 2014
As a company dedicated to providing cloud-based operations management software solutions to the telecoms industry, iToolsOnline will be taking a leadership role at the FTTH Conference & Expo.
The annual conference is the key event for the North American FTTH industry and will be held in Fort Lauderdale, Florida from June 23-25, 2014 at the Greater Fort Lauderdale Convention Centre.
iToolsOnline will be taking a lead role in the conference's Cloud Summit, ensuring network operators fully understand the effects the cloud is having on their industry. Discussion at the summit will cover how operators can harness the cloud for improved network management and service delivery.
Heather Burnett Gold, President of the FTTH Council, North America summarises the issues facing network operators, "Fiber to the Home network operators need to understand how the cloud is going to impact the way they do business - both in how they run their networks and introduce new services; and in the products and services their end user customers use and demand. This summit will provide an understanding of how the cloud has both enabled and is being enabled by ultra-high-speed networks. It shouldn't be missed."
iToolsOnline will also be exhibiting at booth # 914 with strategic partners, GE and Comsof, where they will be showcasing an integrated software solution for FTTx network operators. The integrated solution spans the entire FTTx network management life cycle, from planning & design, through to network build and on to service fulfilment & assurance.
According to Mark Simon, CEO of iToolsOnline, many network operators are failing to achieve the results they should from their FTTx deployments: "These projects are high-risk undertakings," says Mark. "Ill-prepared operators run the risk of overspending – on both CAPE and OPEX – and failing to meet project deadline. Our solution helps operators avoid the pitfalls of FTTx deployments and make the best financial and operational decisions at each stage of the process."
iToolsOnline, GE and Comsof have a proven track record of collaborating on client projects and together provide a fully integrated solution to the needs of network operators.
About iToolsOnline
iToolsOnline provides operations management software for network operators that lowers operating costs and improves service performance. Its iTools Telecom solution removes the bottlenecks from operational processes, provides automated reporting and allows seamless collaboration between the network operator, its field contractors and customers.
About FTTH Conference & Expo
The 2014 FTTH Conference & Expo is the best place to experience the explosive evolution of Fiber to the Home advancements, techniques, applications, and network management best practices. More than 1,300 people will gather in Fort Lauderdale, Florida for three days of networking, education, and exhibits developed to provide you with time-tested solutions and the latest innovations.
Attendees from North America and beyond gather each year at this event to discover new ideas, learn from case studies, network with their peers, and gain new perspectives. Attendees represent a variety of organizations, including representatives from the more than 750 broadband network operators that have or are in the process of upgrading to all-fiber networks, as well as telecom equipment manufacturers and design-and-build companies.