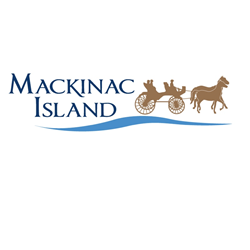 There's no sweeter place than Mackinac Island to celebrate fudge.
Mackinac Island, MI (PRWEB) August 13, 2014
Most people don't need a reason to indulge in a piece or two of creamy, delicious homemade fudge. But, for those who do, Mackinac Island Fudge Festival, which runs August 22-24, 2014, offers a sweet reason to celebrate fudge -- made fresh each day from the fudge capital of the world.
"While fudge wasn't created here, after one bite you'll agree it was perfected on Mackinac Island," commented Tim Hygh, Executive Director of the Mackinac Island Tourism. "There's no sweeter place than Mackinac Island to celebrate fudge."
The fudge festival features a number of fudge-related events and activities including Fudge Making Demonstrations, The Great Turtle Slow Ride, Fudge inspired dinners and cocktails, The Pioneer Sugar Sack Relay Race, Mackinac Island Fudge Beer Tasting, and a contest where six people will win free overnight vacations to Mackinac Island.
Scheduled Events
Friday, August 22, and Saturday 23, 2014

A special fudge flavored beer tasting takes place at the Pink Pony from 3pm to 5pm.
Mary's Bistro Fudge dinner is from 6pm to 9pm featuring Ryba's Fudge flavored drinks, main menu items and desserts.
Saturday, August 23, 2014…Fudge Making Demo Day
Enjoy the day watching expert fudge makers from five of the Island fudge retailers make a myriad of flavors. All fudge is hand made in front of the customers and you just might be able to lend a hand.
1:00pm Sander's Candy Makers
2:00pm Joann's Fudge
3:00pm Ryba's Fudge
4:00pm Murdick's Fudge
5:00pm Mays Fudge
Sunday, August 24, 2014…"Fun-Day, Fudge-Day on a Sunday"
"Fun-Day Fudge-Day on a Sunday" is August 26th and kicks off at 10:00am with "loompas" (cartoonish fudge makers) delivering "Golden Tickets" to select fudge shops transported in style by Lars, a magnificent Friesian Horse. Later in the afternoon, between 2pm and 4pm fudge buyers will have a chance to win the "Golden Ticket" which includes a Two-night Mackinac Island Vacation. Participating stores can be identified with Golden Posters in their windows.
The fudge festivities continue at 12:30pm at Windermere Point where the first 100 Children under 18 to arrive receive a free ½-pound box of fudge. Activates include:

The Great Turtle Slow Race, where bikers test their balance by trying to finish last in this slow race event.
The Pioneer Sugar Sack Relay Race. Bring a team of 4 and see how you fare carrying running while carrying up to 50-pounds of sugar. (Different weights for different ages.) Prizes to winners in all divisions and for the best team uniforms, fudge themed of course!
From 1pm – 3pm Visit Mackinac Island's first tap room for a Fudge and Beer pairings. 4 course pairing is available for $30.00.
At 2:00pm the action resumes downtown for The Willie Wonka inspired "Daddy, I want the Golden Ticket & I want it Now!" fudge vacation contest. A Golden Ticket is worth a free vacation to Mackinac Island. One Golden Ticket is located in fudge stores owned by Joann's Fudge, May's Fudge, Murdick's Fudge, Ryba's Fudge and Sanders Candy Makers.
Each store has 50 boxes of delicious fudge placed in special packages of fudge. Those who purchase the package with a Winning Golden Ticket inside receive a two-night stay on the Island for four that includes ferry tickets and a Mackinac Island carriage tour for a family of four.
A full schedule can be found at MackinacIsland.org. For more information, contact Alison Silk, Assistant Director, and Mackinac Island Tourism at Alison(at)MackinacIsland(dot)org or call 906-847-3783.
Set majestically between Michigan's two peninsulas is one of Michigan's most unique tourist destinations, the crown jewel, Mackinac Island. It's an island suspended in a forgotten, more innocent time. From historic sites and fun-filled attractions, fine dining and luxurious lodging, Mackinac Island has something for everyone. Rugged outdoor activities, breathtaking coastal views, carriage tours, and horseback riding are just a few pieces of the puzzle that make Mackinac Island the popular, all-encompassing travel destination.