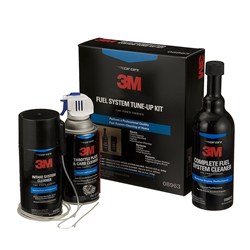 Fuel is naturally dirty due to refinery additives and natural breakdown of polymers.
Midland, TX (PRWEB) July 28, 2013
Fuel systems for diesel and gasoline vehicles depend on specific parts for proper operation during transport. The Auto Pros USA company has now published its fuel system cleaner tune up kit reviews online for car owners to benefit at http://autoprosusa.com/fuel-system-cleaner-3m-fuel-system-tune-up-kit-review.
This review examines some of the top cleaners that can be purchased on the consumer market that can provide immediate results for better fuel economy.
Some of the top names that are in the auto industry creating cleaners for fuel systems are examined in the review posted. Thousands of auto owners use the Auto Pros company weekly to find parts, accessories and other components that are difficult to locate in retail stores.
The reviews that are now published for immediate educational purposes online seek to close the gap in consumer-retailer relationships for understanding why cleaning products are essential to vehicle performance.
"Fuel is naturally dirty due to refinery additives and natural breakdown of polymers," said a reviewer for the AutoProsUSA.com company website. Owners of cars, trucks and sport utility vehicles who neglect regular fuel system maintenance could have higher percentages of vehicle breakdowns or component failures.
Retail pricing for products that are used to maintain fuel pumps, fuel lines and gas tank integrity can change due to factors in the industry beyond consumer control. The fluctuating costs of product manufacturing can increase the parts replacement cost when old parts are beyond repair.
Vehicle owners who depend on mechanics for regular maintenance could perform DIY system cleanup and reduce costs according the posted reviews. "We give away unbiased information and let consumers research products that we've found to be useful," the reviewer added.
The brand new postings of reviews in 2013 is a combined effort of professional researchers and company veterans who know the products that consumers demand. The auto parts retail division of the AutoProsUSA.com company has earned this company its reputation in the industry.
Consumers who take interest in the company retail services can browse the available parts inventory that is kept online. A simple search system now provides immediate access to pricing from all partner agencies that supply secondary parts for sale online. Consumers can call 1-888-230-1731 for immediate lookups for parts by telephone.
About AutoProsUSA.com
The AutoProsUSA.com company now publishes reviews and information that car owners can find useful when purchasing maintenance products online. This company is known for its automotive excellence and earned its reputation as a top referrer for parts companies. The tips and information that consumers can access online are in addition to standard auto parts for sale at the AutoProsUSA.com website. Consumers obtain access for no charge to the listed database that now connects with secondary sellers discounting parts for American and foreign automobiles.