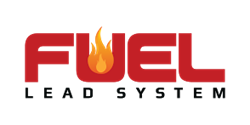 Dallas, TX (PRWEB) October 30, 2013
Hoss Pratt Success Systems has just released a comprehensive software that manages and integrates all aspects of the real estate agent's business.
The software, called "FUEL," is a multi-function platform. It's a seamless automation tool comprised of a lead generation system, CRM, an Auto Dialer, SMS text messaging, lead tracking, one-click lead import, database, automated marketing and mailings, and action plans.
"FUEL" was designed with the real estate professionals' primary needs in mind, which includes 'out of the box' no campaign setup required and complete automation of all tasks.
Company CEO, Hoss Pratt, says, "One of the biggest challenges we've heard from agents over the years was that most of the software out there doesn't do what they want it to do, and it was difficult and confusing trying to manage everything. Most of the real estate agent software that's out there is expensive and piecemeal. FUEL affordably delivers everything the agent wants and needs to run their business, boost productivity, and increase prospect conversions…all in one place. It's a total time and energy saver."
"FUEL" was introduced and launched at the recent "ReCharge LIVE!" Real Estate Conference held at the Intercontinental Hotel in Dallas, TX on October 17-18, 2013. 46% of the attendees at the sold-out convention purchased the software after hearing all the benefits the software delivered to agents.
"FUEL" has not been released to the public as of yet.
For more information about FUEL, contact Success Systems at 214-495-0000 or visit http://www.fuelleadsystem.com to be notified when FUEL is open to the public.
Hoss Pratt
214-495-0000
HP (at) HossPratt (dot) com
http://www.HossPratt.com