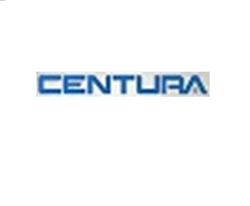 Just being part of the marathon was enough, but to have the support of Centura Tile and all the other amazing occurrences surrounding my participation makes this that much more meaningfu
Toronto, Canada (PRWEB) March 05, 2015
Centura Tile (http://www.Centura.ca), North America's premier distributor of both residential and commercial floor and wall fashions, is announcing its efforts to help fulfil the dream of one of its employees by sponsoring her running in the Boston Marathon.
"It's literally been a dream come true," says Lori Dunstan, a long-time employee of Centura Tile. "I've missed qualifying for the Boston Marathon twice before, literally by seconds, so to have worked this hard to finally qualify, I'm truly grateful that Centura Tile has given me their support and sponsored my being part of this historic event."
Dunstan started running at the age of 19, but had knee problems almost from the very beginning. She would experience pain and swelling in both knees and eventually had to undergo surgery.
"Doctors told me things like 'you will never run again,' and my personal favourite, 'you will never improve,'" she explains. "However, I kept working and kept running and eventually found a doctor who figured out what the problem was with my knee. Now my knees are stronger at 40 than they were in my twenties."
Dunstan has now run six marathons since October 2013, but cites the Boston Marathon as the "mecca of races." What makes this race even more special for her is that Centura Tile Owner Brian Cowie has agreed to match the funds she raises and will be donating to both the Wildlife Federation and Sick Kids Hospital.
"I couldn't be more excited," Dunstan concludes. "Just being part of the marathon was enough, but to have the support of Centura Tile and all the other amazing occurrences surrounding my participation makes this that much more meaningful."
The Boston Marathon will commence on April 20, 2015, with the participants beginning their run from Eastern Massachusetts and ending in Boston. The total distance is 26 miles, 385 yards, with spectators across the entire course. (Source: "Boston Marathon History," Boston Athletic Association web site; http://www.baa.org/races/boston-marathon/boston-marathon-history.aspx, last accessed March 3, 2015.)
Centura Tile has its own history, being a staple throughout Canada since 1933. Its showroom has a widest selection of floor tiles and wall tiles at affordable prices for both contractors and DIY homeowners. Visit http://www.Centura.ca today to find the closest Centura Tile location.