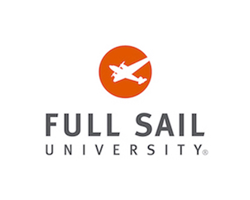 WINTER PARK, Fla. (PRWEB) September 07, 2021
Full Sail University is proud to share its recent collaboration alongside XP League, a competitive esports league, to create new, real-world opportunities for graduates of Full Sail Armada as they worked in conjunction at XP League's North American Finals.
Held in Raleigh, North Carolina at the Raleigh Convention Center and hosted by Full Sail's Esports Content Creator, Shae "Shaezilla" Ryan, the event not only gave youth esports players the opportunity to compete on the main stage, but it also gave Full Sail graduates a platform to showcase their talents.
"As the esports industry continues to grow, it is great seeing an organization like XP League truly supporting youth esports and the overall growth of the industry. They are creating strong connections and educating on the value of esports" stated Sari Kitelyn, Director of Esports and Project Development at Full Sail. "XP League has also shown our graduates support in garnering real-world experiences through their active hiring efforts. We are looking forward to continued joint efforts with XP League and hope to welcome them to Full Sail's campus in the near future."
Graduate talents spanned from film and recording arts to media communication. Full Sail graduates hired to contribute to the event included:

Ebay Bates – Photographer – Media Communications graduate (2020)
Nacip "Phoenix" Fayad – Broadcast Sound Engineer – Music Production graduate (2019) and Recording Arts (2020)
Garrett "Danger" Gajewski – Playback Operator – Film graduate (2021)
Additionally, Full Sail esports staff writer and graduate, Jess "JRide" Reider casted the Overwatch finals for XP League's North American Finals.
"Full Sail University's partnership and support not only helped us make our inaugural event a success, but also allowed our players and parents to see the future opportunities in esports," stated Jay Melamed, XP League's CEO. "I'm thrilled to be connected to such an outstanding program. If all of their alumni are like the ones I have met so far, this is a talent gold mine."
To learn more about Full Sail Armada click https://armada.fullsail.edu/. To learn more about XP League visit, https://www.xpleague.com/.
About Full Sail University:
Full Sail University is an award-winning educational leader for those pursuing careers in entertainment, media, arts and technology. Founded in 1979, Full Sail has received numerous accolades throughout its 40+ year history, including most recently being featured on the 2021 "Top 50 Film Schools and Instructors From Around the World" list by Variety Magazine, named a 2021 "Top Graduate & Undergraduate Schools to Study Game Design" by The Princeton Review, recognized as a 2021 "Top Music School" by InTune Monthly, and recognized as the 2019 "School/College of the Year" by the Florida Association of Postsecondary Schools and Colleges. 
Full Sail University is a graduate and undergraduate degree-granting institution offering on-campus and online degree programs in areas related to Art & Design, Business, Film & Television, Games, Media & Communications, Music & Recording, Sports, and Technology. With over 80,230+ graduates worldwide, Full Sail alumni have worked on countless award-winning projects with individual recognition including OSCAR®, Emmy®, GRAMMY®, ADDY®, MTV Video Music Award, and Video Game Award honors.   
About XP League:
XP League is the first-to-market youth esports league franchise that bridges the gap between conventional youth athletics and competitive esports. XP League provides an innovative program that fosters social skills and sportsmanship through a positive, certified coach-led structure. Launched in September 2020, XP League has quickly grown to 46 territories across the U.S. and Canada as of August 2021. Please visit http://www.xpleague.gg to learn more.