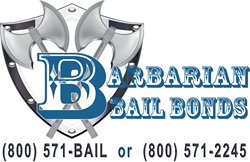 Our strategy has always been to make it as easy as possible for anyone having to deal with the bail bonds industry, so extending to better Internet connectivity is a logical step.
Fullerton, CA (PRWEB) June 19, 2015
Barbarian Bail Bonds, a top-rated Fullerton Bail Bonds company, is proud to announce that as part of its local outreach strategy of using the Internet to connect with today's digital clients, it has created new Fullerton-specific pages both on its own website and on popular local listing sites. The company has offices throughout Orange County, but interacts with clients in person, over the phone, and via the Internet.
"The Bail Bond industry is undergoing tremendous change, especially in digitally connected Orange County cities such as Fullerton and Santa Ana," explained Francisco Cobo, owner of Barbarian Bail Bonds. "By creating these new informational pages, we can leverage the Internet and social media to better connect with clients before, during, and after a bail bonds service event."
As part of the company's strategy, it has created local pages for its Fullerton service location. To review the new Fullerton bail bonds page, please visit http://www.barbarianbb.com/fullerton-bail-bonds/. There in addition to information on client services, one can click over the company's Google+ local page at https://plus.google.com/u/0/102564922400556564886/about or its Yelp page at http://www.yelp.com/biz/barbarian-bail-bonds-fullerton-6. These pages are quite newsworthy, as in the bail bonds industry many companies are lucky to have a website at all but fail to recognize the importance of granular, city-specific information pages. Barbarian Bail Bonds is showing its leadership with these new pages.
Components of Local Outreach
The company is utilizing "word of mouse" to spread the word about its unique Bail Bonds service: it comes to the client's home, if necessary, to conduct the required paperwork for a bail bonds contract. "Word of mouse," of course, refers to using Internet sites such as Google+ or Yelp to communicate with clients, as well as blogging on the site itself. These activities will not only make the site easier to find for harried clients but also serve as information repositories. Many people have never experienced the criminal justice system, so bailing out a loved one can be an emotional experience. By sharing informational content online, the company will be able to service customers before, during, and after an event.
The company goal is to make it as easy and painless as possible to deal with bailing a relative out of jail, whether that jail is a typical Orange County jail such as the Central Men's or Central Women's jail at 550 N. Flower Street, Santa Ana, California or a jail elsewhere in the county. The service uniqueness of Barbarian Bail Bonds is to come to the client directly, thereby making it easier than ever to bail a loved one out of jail. Increased use of the Internet, including social media, fits hand in glove with this strategy.
About Barbarian Bail Bonds
Barbarian Bail Bonds is Southern California's top-rated bail bonds. With offices in Orange County, San Bernardino County, and Riverside, the company's bail bond agents are convenient to clients anywhere. Whether a client is looking for a Fullerton bail bonds or a Bail Bonds in Santa Ana, whether the search is for affordable (even cheap) bail bonds in Victorville or Temecula Bail bonds, Barbarian Bail Bonds has both offices to serve clients and agents that can come to a residence. The company offers 24/7, emergency bail bonds services and can explain how the bail bond process works. Bail Bond offices include the cities of Fullerton, Santa Ana, Victorville and Temecula California, with service areas of approximately twenty five miles from any office.