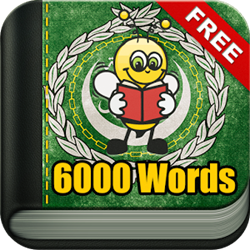 Fun Easy Learn Arabic 6000 Words Users Can Now Learn Arabic without Seeing Third-Party Ads
(PRWEB) December 29, 2014
Fun Easy Learn is a language learning app developer that has earned accolades from all sections of language learning enthusiasts. Learn Arabic 6000 Words is a highly popular free app that was been quite popular among Arabic language enthusiasts. The language learning mobile application developer recently added a 'purchase' option to Learn Arabic 6000 Words and other language learning applications. Users can get rid of the third-party ads that obstruct learning by purchasing the full version of the application. After purchasing, users can instantly unlock all levels of the app. The developers have confirmed that the price of the app will differ from one country to another. However, they have added that users can also gather 1000 flowers in order to unlock all levels for free.
Arabic is a widely spoken language, especially so across the length and breadth of the Gulf region and Mid-East. However, immigrants to Arabic speaking regions often find this Semitic language too difficult to learn. This is because the 28 alphabets in the Arabic language mean different things depending on their positions in a word. Another challenge that European learners face when learning Arabic is that they need to learn reading right to left. Vowels are not used in written Arabic. Fun Easy Learn Arabic 6000 Words is designed scientifically to make learning Arabic really easy and fun. The app describes each Arabic word with illustrations, phonetic transcriptions as well as thematic topics. The Arabic vocabulary can be learnt by speakers of 50 different languages.
While announcing the newly added level-unlock feature, the chief developer of Fun Easy Learn told press correspondents that they are delighted to introduce the advertisement-free version of the app. "We knew that the new unlocking feature will be a welcome change for our dear patrons. Learn Arabic 6000 Words has been a proven effective software-based tool for learning the Arabic language. Users can now choose from 7 fun games and get a chance to unlock levels and learn the language in a unique way. As internet connection is not required to use the app, users can now just use the interactive tool at any moment to learn the language", said the developer.
About the Company
Fun Easy Learn specializes in developing interactive language learning apps.
To know more about the Arabic language learning app, visit https://play.google.com/store/apps/details?id=com.funeasylearn.arabic
To know more about the company, visit http://www.funeasylearn.com
"Mail your queries to support(at)funeasylearn.com"