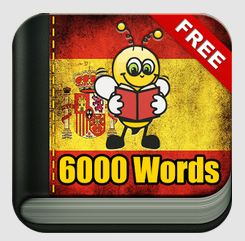 Now Fun Easy Learn adds 'Unlock All Levels' option in Learn Spanish 6000 Words
(PRWEB) January 05, 2015
Fun Easy Learn is a global leader in developing e-learning and m-learning tools. The software development firm has released a series of language learning apps in the past. These apps are doing pretty well in terms of total number of downloads and active users. However, the developers have found that many users of Learn Spanish 6000 Words (one of the many m-learning apps developed by the firm) are unhappy with the third-party ads because those ads often distract them from learning. In order to help serious learners of Spanish language, the software developers recently added a new 'Unlock All Levels' option for their existing and future users so that they can now access learning materials without seeing third-party advertisements.
Learn Spanish 6000 Words promises to boost the vocabulary of newbie Spanish learners. The developers have indicated that the users can now pay a small price to instantly unlock all levels of the language learning app. Not only this, users can also say 'no' to all sorts of third-party ads by paying a small one-time fee. The developers also said that existing users found the unlocking feature quite useful and many of them paid for the new features.
"Spanish language is one of the most difficult languages to learn. Many people take interest in it, but it is more difficult for Asian learners. Studies show that Spanish language learning is quite a challenging job for non-Europeans. Our app makes Spanish learning really easy with intelligent use of images. The App is interactive and users can use their spare time to learn Spanish words, phrases, idioms etc", said the owner of Fun Easy Learn during a recent press conference held here.
About the Company
Fun Easy Learn has its specialization in developing state-of-the-art e-learning and m-learning applications.
For more information about Fun Easy Learn, please visit http://www.funeasylearn.com/