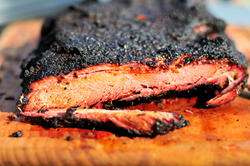 DUNCAN, Okla. (PRWEB) September 06, 2018
Duncan, the Heart of the Chisholm Trail, will be a proud host to a number of exciting events over the Sept 7-8 weekend. Whether you're a wine connoisseur, lover of all things BBQ, intrigued by the history of Duncan and our western heritage, or looking to attend a horse sale with a trade show to boot, you'll certainly find what you're looking for in Duncan, OK this weekend.
Wine'n on the Chisholm trail is a fun, two-day festival featuring local Oklahoma wineries, food and vendors scheduled for September 7-8. Stop by the Wine'n on the Chisholm Trail Festival on Main Street Duncan to taste a wide variety of Oklahoma wines and enjoy live music. A wine glass will be included with admission, and wine by the glass, bottle or whole case will be available for purchase. Friday night includes an Italian style dinner with entertainment under the Oklahoma stars on Main Street by candlelight. Saturday includes wine tastings, vendors, door prizes, entertainment, and more. Visitors must be 21 and older to enter tasting area. There is a separate, close-by section for those under the age of 21. For more information, please visit https://mainstreetduncan.net/.
The Oklahoma Horse Fair will take place at the Stephens County Fair & Expo Center on Friday, September 7 and Saturday, September 8. On Friday, you'll find the Suppleness Clinic and Fall Production Sale, featuring 2018 foals - Red, Blue and Bay Roans, by a blue roan grandson of Drifts Chip/Continental Fly. On Saturday, you'll find the Oklahoma Select Horse, Pony & Mule Sale, An auction featuring 125 top consignments from reputable breeders, trainers, and ranchers. In this offering you will find finished ranch, rope, and barrel prospects. 25 head of top notch ponies to be offered as well. In addition to sales on both days, you'll also find the Western Trade Show each day with more than 20 vendors in attendance. For more information, visit http://www.okhorsefair.com/.
If you're a BBQ lover, make certain to stop by the United Way's Inaugural BBQ Showdown on Sept 7 and September 8. This exciting, new event will be held in Fuqua Park with local teams competing to prove they have the best brisket, pork butts, pork ribs, beans and ice cream around. Spectators can enjoy and sample all of the foods with a $10 wristband per person. The excitement kicks off at 3:00 PM on Friday and 10:00 AM on Saturday.
RRVTA's annual Stroll & Roll is held on the second Saturday of each September. This year's event will be on September 8 with participating venues offering free admission from 10:00 AM-4:00 PM. Museums involved include the Chisholm Trail Heritage Center, Stephens County Historical Museum, and Rock Island 905 Railroad Museum. During the event, hosting museums will plan special activities and refreshments. For more information, please visit http://www.redrivervalley.info.