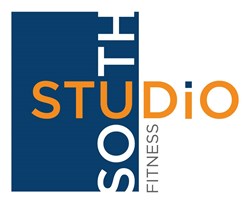 Golf enthusiasts, for example, have reported improvements to their swing, says Lauren Sonnen, head trainer and Operations Director at Studio South.
Sarasota, FL (PRWEB) December 28, 2013
As the New Year approaches, fitness is on many Americans' resolution list. Now novice and experienced fitness buffs can raise their chances of success. At Studio South Fitness, it starts with an expert assessment of their strengths, limitations and body asymmetries.
Functional Fitness Assessments, one of the top workout trends for 2014 according to USA Today, improves people's ability to perform activities of daily living through strength training to develop balance, coordination and endurance.
Whether an individual is shaping up for practical purposes, to look and feel better or for a sports edge, a Functional Movement Screening (FMS) is a smart start. It allows personal trainers to check clients' form and fitness before they plunge into a new exercise routine. The seven-step evaluation, formerly available only to professional athletes, is now offered through trainers certified to administer the program.
Studio South Fitness in Sarasota is the first facility in Florida to provide the 15-minute FMS assessments. All of their trainers use the innovative, seven-step system to create a quantified fitness benchmark for clients. Then, based on their findings, trainers create customized workouts to correct clients' movement patterns, bolster fitness results and help avoid injuries.
The corrective exercises focus on improving mobility, stability and basic motor control. "Golf enthusiasts, for example, have reported improvements to their swing," says Lauren Sonnen, head trainer and Operations Director at Studio South.
Another client, professional cyclist Shawn Gravois says, "I've suffered from sharp pains in my kneecaps for four years, despite going to top doctors in the country to get my riding position analyzed. Lauren at Studio South analyzed me using FMS. To my surprise, she pointed out that I needed more upper body and core strengthening to improve my form and increase stabilization. Now I ride 30-hours each week and best of all, I can ride without pain!"
"Proper movement is the foundation for any successful training program," says studio owner Tiffany Liashek. "We use all the science available to us to provide a safe, effective workout for our Sarasota clients. I invite folks to review our Studio South personal trainers' bios and get two Free FMS assessments (Before and After) plus one Free month personal training package with one paid month."
About Studio South Fitness
Studio South is Florida's only fitness training provider to be fully staffed by FMS-certified trainers. The professional training staff holds more than 85 fitness industry certifications, bringing a wealth of specialized knowledge and experience to a personalized fitness program. Studio South also supports the community by donating time and thousands of dollars to local schools and nonprofits and has been honored by the Chamber of Commerce for its involvement.