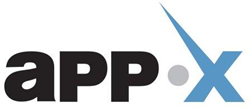 We couldn't have done this without the hard work of our outstanding employees who have work hard to provide quality services to our clients in the alternative asset investment management industry
Broomfield, CO (PRWEB) November 24, 2014
Application Experts (http://www.app-x.com), a provider of cloud-based fund management software solutions, today announced that it has been named one of ColoradoBiz magazine's top 250 private companies. The list of ColoradoBiz magazine's Top 250 Private Companies list, have experienced impressive growth thanks to a range of factors: innovation, emerging markets, focused leadership and good old-fashioned hard work.
"We are very excited to be ranked among other top private Colorado businesses," said App-X CEO Kevin Kelly. He continues, "We couldn't have done this without the hard work of our outstanding employees who have work hard to provide quality services to our clients in the alternative asset investment management industry."
The ColoradoBiz Top 250 Private Companies list measured companies based on their 2013 revenue. As the only fund management CRM company on the list, Application Experts strives to provide the highest quality products such as their fund management software AIM, AIM Investor Correspondence, and the new virtual data room ShareSecure. The ranking follows on the heels of App-X landing on the 2014 B Corp Best For Workers list just a few months ago.
About Application Experts (http://www.app-x.com)
Application Experts (App-X) is the leading provider of flexible, web-based software solutions for Alternative Asset Fund Managers, Institutional Investors, and Impact Investors. Since 2006, App-X has worked with a wide variety of leading organizations in the alternative asset management community, including fund managers, funds of funds, institutional investors, and impact investors. Subsequently, App-X has developed a unique, holistic perspective on the Alternative Asset industry, resulting in a continually-evolving and feature-rich set of products that are flexible enough to handle a wide variety of investing scenarios.
To learn more about App-X and our fund management software products or to request a demo, please visit our website or contact Application Experts at +1 800-914-9120.