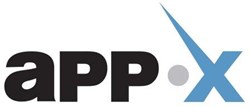 At App-X not only do we understand technology, but we understand your business and specifically where technology and fund management intersect.
Broomfield, CO (PRWEB) November 21, 2013
Application Experts (http://www.app-x.com), a provider of cloud-based fund management software, released today a progress review of the past 12 months, and its business outlook for 2014 on fund management software. List of achievements include the release of two new products, ShareSecure and Investor Correspondence, new customer webinars, and Product Manager Jeff Williams being featured in PE Manager Magazine.
In the Fall of 2013, App-X launched ShareSecure, an all-new VDR (virtual data room) product that replaced Application Experts' AIM Portal. The ShareSecure integrates not only with the private equity software solutions of AIM and the new AIM Investor Correspondence, but also integrates with any instance of Salesforce.com. In addition to ShareSecure, App-X released the Investor Correspondence functionality. The AIM Investor Correspondence creates and distributes correspondence to investors through email. Both these products simplify the creation of and sharing of documents with investors and other parties.
The monthly customer webinars were designed to help existing customers understand all the features and benefits of using Fund Management Software, AIM. In these highly informative webinars, team members of App-X provide tips and tricks on how to use AIM, how to integrate Salesforce, and much more. To stay informed on upcoming webinars, subscribe to our blog at http://www.app-x.com/signup.
Application Experts product manager Jeff Williams was featured in PE Manager Magazine. In the article, Jeff highlights the benefits of technology for private fund managers. To see the full article, visit PE Manager Magazine.
"Application Experts has made great strides in the fund management software industry, and will continue to see growth in the upcoming year," says Jeff Williams, Product Manager at Application Experts. He continues, "At App-X not only do we understand technology, but we understand your business and specifically where technology and fund management intersect."
Outlook for Application Experts in 2014
Today, with a growing portfolio of customers and case studies attesting to the compelling services to private equity fund managers and other alternative investment managers, App-X anticipates an acceleration of new business, expanded workforce, and revenue growth ahead. In 2014, Application Experts also plans to continue to make progress in the market with its new products, ShareSecure and AIM Investor Correspondence, where it was designed to fill gaps in the market for tools that expedite and simplify sharing data. In addition to product growth, the team at Application Experts predicts to see an industry trend of seeing more systems moving to the cloud.
About Application Experts (http://www.app-x.com)
Application Experts (App-X) is the leading provider of flexible, web-based software solutions for Alternative Asset Fund Managers, Institutional Investors, and Impact Investors. Since 2006, App-X has worked with a wide variety of leading organizations in the alternative asset management software community, including fund managers, funds of funds, institutional investors, and impact investors. Subsequently, App-X has developed a unique, holistic perspective on the Alternative Asset industry, resulting in a continually-evolving and feature-rich set of products that are flexible enough to handle a wide variety of investing scenarios.
For more information on these new products, request a demo, or see the latest customer webinars, please visit http://www.app-x.com or contact Application Experts at +1 800-914-9120.