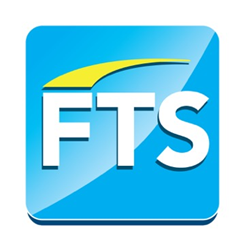 FTS PLUS -- A COMPELLING VALUE PROPOSITION
New York, NY (PRWEB) October 04, 2016
The services of our new alliance partners are complementary to FTS' core alternative investment fund services. FTS clients will benefit from their individual and collective industry knowledge and expertise. Each can meaningfully contribute to helping alternative managers achieve their strategic growth objectives.
FTS "PLUS" – An Overview of New Alliance Partners Services
Advisory Consulting: Investment Business Advisors LLC
Paul Ehrhardt, Managing Member, specializes in assisting GP alternative firms to enhance the effectiveness of all investment and business support processes, to plan and execute firm strategic initiatives and to adopt alternative industry "Best Practice." His experience spans private equity, real estate, fund of hedge funds and long-only managers based globally.
The focus of his work has been on managing and enhancing the effectiveness, efficiency and transparency of all investment processes and supporting business processes of GP managers, their funds and service providers and helping meet the expectations of institutional investors, regulators & "Best Practice" standards. Paul has served as Managing Director/Chief Operating Officer/ Strategic Advisor to firms including: Arden Asset Management, Legg Mason International Equities, Citigroup Asset Management London, American Century Investments, Landmark Partners, Aetna and CIGNA.
http://www.InvestBizAdvisors.com | pae(at)InvestBizAdvisors(dot)com | (212) 920-6042 or (202) 333-2324
Marketing: R.T. Hausler Strategic Marketing LLC
Bob Hausler, CMO is an accomplished asset management and financial services marketing executive with a proven track record of success spanning the Institutional, Retail, RIA and HNW private client channels.
During the course of his career, Bob has helped raise more than $45 billion in new AUM for investment product campaigns that he and his marketing teams brought to the market.
A creative and conceptual idea generator, Bob's past industry experience includes CMO / head of distribution roles at: Bernstein Private Client, AllianceBernstein, Oppenheimer Capital, CIBC Oppenheimer and other leading money management firms.
http://www.RTHausler.com | bob(at)rthausler(dot)com | (201) 745-9071
Distribution: Spurwink River Consulting
Brian O'Connell, Managing Member offers exceptional access to institutional investors and the investment consultant community. With a deep understanding of how the hiring decision process works in this channel, SRC can help you navigate the process to increase the probability of gathering new assets from institutional investors.
oconnellbp(at)comcast(dot)net | (781) 864-1480
About Fund Tax Services:
FTS Tax Services is the only tax firm exclusively dedicated to the Alternative Investment and FO Industry. Our professional team is comprised of former Big Four CPAs, JDs, CFAs and MBAs with extensive knowledge and experience in servicing Real Estate, Private Equity, Hedge Funds and the FO Industry. By providing only non-audit services, the FTS team is able to proactively focus on a broad range of services to help our clients achieve their goals.
Boston • Fort Lauderdale • Greenwich • Morristown • New York • Bermuda