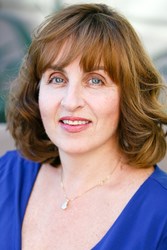 Scottsdale, Arizona (PRWEB) September 24, 2013
The Fundamental Payroll Certification is awarded to individuals based on payroll knowledge including payroll fundamentals, operations, paycheck concepts, tax reporting and accounting, and professional payroll skills and responsibilities. FPC recognition is given by the American Payroll Association Certification Board's FPC Committee to those who successfully complete the examination and subscribe to the APA Code of Ethics.
The goals of the APA's Fundamental Payroll Certification program are:

to promote the standard for payroll practitioners, which is accepted by the business community and the public at large;
to encourage professional growth and individual study by the payroll practitioner;
to provide the standard of requisite knowledge for the payroll practitioner;
to measure by means of the certification examination the attainment and application of that standard; and
to recognize formally those colleagues who continue to meet the requirements of the APA
Certification Board's FPC Committee
About the American Payroll Association
The American Payroll Association (APA,) founded in 1982, is an organization of payroll professionals in the U.S. and is committed to:

enhancing the quality of the payroll profession by offering educational opportunities
fostering the exchange of payroll expertise at the local level
raising public awareness of payroll professionalism
representing the payroll profession in Washington, D.C.
offering certification programs to support the payroll profession
The steady growth of APA membership since its founding in 1982 indicates the acceptance of the Association's goals, by the U.S. business community in general and by the payroll profession in particular. The FPC certification program is sponsored by APA and developed by the FPC Committee of the APA Certification Board.
About Symmetry Software
Symmetry Software simplifies the payroll process with our dependable and accurate payroll withholding tax solutions. Our team of software engineers and taxation experts provide innovative, regulatory compliant payroll software products including the Symmetry Tax Engine®, Symmetry Payroll FormsTM, Payroll Point®, and PaycheckCity® calculators. Since 1984, Symmetry Software has been helping clients get the right taxes the first time.