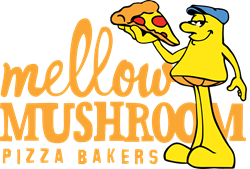 As a local business owner and member of the community, I think it is important to give back. I am grateful for the opportunity to partner with like-minded organizations and businesses to accomplish this
Washington, DC (PRWEB) August 02, 2013
Miriam's Kitchen, Mellow Mushroom and New Belgium Beers are teaming up to raise awareness around homelessness in the District of Columbia.
During the month of August, $0.50 from every pint and $2.00 from every pitcher of New Belgium draft sold at Mellow Mushroom Adams Morgan, in the neighborhood of DC will be donated to Miriam's Kitchen. In addition, they will partner with a local blog, One Paycheck Away, to tell the stories of DC's homeless, including an interview with a Miriam's Kitchen guest.
"As a local business owner and member of the community, I think it is important to give back. I am grateful for the opportunity to partner with like-minded organizations and businesses to accomplish this," said Pooja Mehta, owner of DC's Mellow Mushroom.
This month-long event will include a happy hour on August 15 from 6:30 to 8:30 p.m. at Mellow Mushroom on 18th St NW with specials on New Belgium Beers. Representatives from Miriam's Kitchen and One Paycheck Away will be present at the event to discuss the work they are doing around bringing awareness to and ending chronic homelessness in the city.
"We are very appreciative that generous businesses like Mellow Mushroom exist in our community and are willing to host events such as these," said Ashley Lawson, director of corporate partnerships at Miriam's Kitchen. Mellow Mushroom will also host a beer tasting event on August 29, during which patrons can enter to win a bike and sample New Belgium's Rolle Bolle. Proceeds collected from $5.00 bike raffle tickets, which will be sold throughout the month of August, will also be donated to Miriam's Kitchen.
For more information on Mellow Mushroom Adams Morgan, visit mellowmushroom.com/store/adamsmorgan and like us on Facebook. For special offers and exclusive hookups, join the Mellow e-Club.
About Mellow Mushroom
Mellow Mushroom Pizza Bakers was founded in 1974 in Atlanta, GA. For 39 years, Mellow Mushroom Pizza Bakers has been serving up fresh stone baked pizzas to-order in an eclectic, art filled and family friendly environment. Each Mellow is locally owned and operated with a unique feel focused around great customer service and high quality food. For more information, visit mellowmushroom.com
About Miriam's Kitchen
Miriam's Kitchen is committed to ending chronic homelessness in DC by creating meaningful connections with chronically homeless individuals, placing them in permanent supportive housing, and ensuring they have the necessary support to remain in housing. They advocate for permanent supportive housing as a long-term solution, while meeting short-term needs by providing healthy meals and high-quality social services to more than 3,500 chronically homeless individuals each year. For more information, miriamskitchen.org.
About New Belgium
New Belgium Brewing Company, makers of Fat Tire Amber Ale and a host of Belgian-inspired beers, began operations in a tiny Fort Collins basement in 1991. In addition to producing world-class beers, New Belgium takes pride in being a responsible corporate role model with progressive programs such as employee ownership, open book management and a commitment to environmental stewardship. For more information, newbelgium.com.
About One Paycheck Away
One Paycheck Away is a District of Columbia-based blog that provides stories, experiences, and portraits of the city's homeless population. The blog is a forum for unbiased interviews and gives an unfiltered view of life on the streets. To read the blog, please visit onepaycheckaway.typepad.com.
Press Contact:
Pooja Mehta
202.270.8652
pooja(at)goampm(dot)com