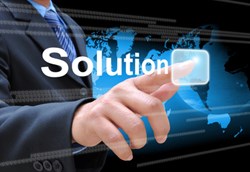 The customer service team will also be looking to identify glitches on the FuneralRecord.com site.
San Diego, CA (PRWEB) December 31, 2013
FuneralRecord.com has just completed the launch of their customer complaint response team, the company announced yesterday.
"The first two phases of our launch are done," a FuneralRecord.com spokesman said. "We have our website up and running. Our social media channels are in place. Now is the time for us to have a team available to deal with any questions or concerns our customers or potential customers may have."
The FuneralRecord.com customer service team will have three divisions, he said. One will man the call center. Another will monitor comments and complaints left on their social media channels. The third will be available directly on the FuneralRecord.com website.
"We feel that having dedicated teams will help let us offer the best customer service experience possible," he said. "This way, no matter how you want to contact us and for whatever reason, we will have a team dedicated to helping you out. Some people are more comfortable talking to people on the phone, while other find that getting an online solution is easier for them."
The customer service team will also be looking to identify glitches on the FuneralRecord.com site, he said.
"They will look for patterns in the questions and complaints they receive and see if they could be related to any glitches that may have gotten into the system," he said. "When they find a common complaint, they will refer it to the IT department so that they can build a patch or a fix."
About FuneralRecord.com:
FuneralRecord.com is an online source for public records that specializes in delivering the most comprehensive death reports in North America. Generating hundreds of customers daily, FuneralRecord.com prides itself on providing the highest degree of customer service and report accuracy. Visit FuneralRecord.com today to chat with a live representative, call 1-877-675-8607, or email Manager(at)FuneralRecord(dot)com with any questions or concerns.