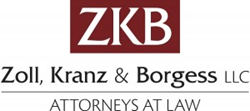 Toledo, OH (PRWEB) May 12, 2014
According to the Plaintiffs Steering Committee for the Case re: New England Compounding Pharmacy Inc. Products Liability Litigation, MDL No. 2419, in the U.S. Judicial Panel on Multidistrict Litigation ("MDL"), they are alleging there were 64 deaths and over 750 injured victims in about 20 states, all involving the fungal meningitis outbreak.
The Centers for Disease Control and Prevention (CDC) has linked the fungal meningitis outbreaks to contaminated steroid spinal injections made by the New England Compounding Center. The injections came from at least three known lots of methylprednisolone acetate.
As a result of NECC's bankruptcy in 2012, the bankruptcy court must approve the settlement. Upon approval, the NECC, NECC's owners, related companies, and insurers will be responsible for the $100 million to be dispersed to the victims.
Decisions regarding which of the 3,300 claimants will receive compensation from the settlement funds are expected to be made over the next several months.
The terms of the settlement are as follows:
$50 million from NECC owners Barry Cadden, Lisa Cadden, Carla Conigliaro, and Greg Conigliaro;
$10 million from the owners' tax refunds;
More than $25 million from NECC's insurance companies; and
$9 million from the sale of Ameridose, a related company.
Our defective drug attorneys at the law firm of Zoll, Kranz & Borgess, LLC represent victims and the families of victims injured or killed as a result of defective drugs. To learn more about the meningitis outbreak or this settlement please call toll-free at 888-841-9623.