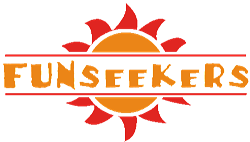 Cabo San Lucas, Mexico (PRWEB) July 07, 2014
Funseekers Vacations is a premier provider of luxury vacation accommodations offering travelers exceptional options for both vacations and resort stays. Of all the exciting activities to partake in when traveling, finding unique local eats is in a league of its own. Many restaurants in Mexico feature distinct cooking styles and fresh ingredients that can be found nowhere else. As a result, travelers are in for a real treat this summer by tasting local cuisine.
Huerta Los Tamarindos includes a cooking school, organic farm, and restaurant featuring Mediterranean and Mexican cuisine a short distance outside of San Jose del Cabo. Farm tours are available as well to see many varieties of produce grown on the farm's 14 acres of land. Cooking classes can be taken along with a tour of the gardens and a four-course lunch to top it off. The menu frequently changes according to the season and some examples are baked red snapper with vegetables and freshly picked greens with tamarind dressing.
Another exceptional place recommended by Funseekers Vacations is Flora Farms, which grows 10 acres worth of organic produce. It was originally a farmers market that evolved into an actual restaurant and bar. For those in a group, family style brunches are a great opportunity to sample dishes such as breakfast sausage made in-house, lemon-ricotta pancakes, and herb-scrambled farm eggs. Lunches include grilled eggplant and zucchini sandwiches and heirloom radish ravioli. This is an extremely popular place and it is best to make reservations early, since the restaurant gets booked weeks in advance throughout the whole year.
Funseekers Vacations highlights El Farallon for its superb assortment of Mexican wines and freshly caught fish such as marlin, mahi mahi, parrotfish, and Dorado. The fish is grilled a la plancha and served with sauces and freshly picked herbs. A variety of soups and delicious appetizers are also available to compliment the fresh seafood.
One key similarity to all of these restaurants is the reliance on the freshest and the best ingredients that are grown on-site or caught in the nearby waters. This helps the chefs to ensure that the quality is consistently monitored to maintain perfection with every dish. For travelers who appreciate the meticulous process of serving the freshest food possible, San Jose del Cabo is a mecca for remarkable food. For more information about Los Cabos, contact Funseekers Vacations at htttp://http://www.funseekersvacations.com.
866-513-6400
info(at)yourtravelservices(dot)org