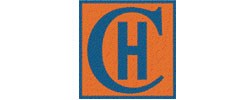 Oakland, CA (PRWEB) December 17, 2013
Harry Clark Plumbing and Heating encourages their customers to be aware of air duct scam tactics. In the last four years, Dateline of NBC, Better Business Bureau, Consumer Checkbook and Angie's List have warned against companies advertising air duct cleaning at low prices, such as $49.95, and now it appears the scam is back.
The scam is a typical bait and switch. Once the company arrives, they will never do the service. According to the National Air Duct Cleaning Association air duct cleaning should run an average price between $300 and $400. The new scams promise to not only clean your air ducts, but service your furnace and clean your dryer vent. Is it a surprise that it can't be done for $49.95?
A Harry Clark Plumbing and Heating customer was called about the duct cleaning special from a company called Indoor Air Quality. They scheduled the duct cleaning at the special rate. She thought the price was too good to be true, but decided to have them do it anyway. Once on site, they reported to her that the duct system located under the floor was damaged and ruined by rodents. She would need her duct system replaced at a cost of $650 per heating outlet. She had nine outlets so the cost would be $5850 to repair the damage. At that time, she realized she had made a mistake. She then called Harry Clark Plumbing and Heating who did a survey and discovered that the duct system was in good shape. There was no evidence of damage from rodents.
Another Harry Clark Plumbing and Heating customer was called by the same scam company's telemarketers. When she told them she used Harry Clark Plumbing and Heating for that type of work, they told her they were Harry Clark. The telemarketer was willing to tell the customer just about anything in order to get the lead. The customer knew better and called our company to report the rogue action. Harry Clark Plumbing and Heating then called Indoor Air Quality, and they said they would fire the employee for saying that. The manager was informed of the telemarketer's name, however, that telemarketer still works there.
According to the EPA "duct cleaning has never been shown to actually prevent health problems" and "no studies conclusively demonstrate that particle (dust) levels increase inside because of dirty air ducts." Furthermore, the EPA states that no chemical biocide is registered with the EPA for use inside of air ducts. Duct cleaners often offer to kill mold fungus and bacteria by spraying some type of biocide inside the ducts. For more information from the EPA on duct cleaning, visit http://www.epa.gov/iaq/pubs/airduct.html.
Angie's List and Consumer Reports both agree with the EPA on duct cleaning and have issued warnings to their clients about possible scams. Most heating contractors also agree with the EPA that in most cases duct cleaning is not necessary. What are important are clean filters, coils and heat exchangers to maintain your system's efficiency. Better air filtration does help keep the indoor environment healthier, and many customers are opting for upgrades like the Aprilaire High Density Media Air Cleaners.
For furnace service, repairs, replacement or air cleaning filtration, call Harry Clark Plumbing and Heating at 510-444-1776.
About the Company:
Harry Clark started a plumbing service company called Grand Ave. Plumbing in 1946. The company moved to Piedmont Ave. and changed the name to "Harry Clark Plumbing." Today, Harry Clark Plumbing and Heating retains its roots as a specialized air conditioning, heating and plumbing service company. They have expanded the service base to include: sewer repair and replacement, heating and air conditioning service and installation. The company enjoys the status of a premier service AC contractor, providing the California Bay Area with the finest residential and commercial HVAC and plumbing solutions. To learn more about Harry Clark Plumbing and Heating, visit their website at http://www.hcplumbing.com.