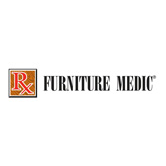 Carol Stream, IL (PRWEB) October 29, 2015
Furniture Medic is a recognized leader in providing furniture restoration and repair services and Proceed Innovative has developed a feature for the website of Furniture Medic by MasterCare Experts that allows customers to submit pictures of their damaged furniture for a free estimate. The website for Furniture Medic by MasterCare Experts was designed and built by Proceed Innovative as part of their internet marketing campaign and is supplemented by their micro-site on RestorationMasterFinder.com.
Furniture Medic by MasterCare Experts provides a range of furniture restoration and repair services including free estimates and the Submit your Project feature enables customers to get a free estimate for their project online. Within this feature, customers are asked to submit their information including their name, contact information, and a message about their furniture and they can submit up to three photos of their furniture as file attachments. Proceed Innovative built their website with a responsive design to display on all devices including smartphones and tablets which allows customers to send in pictures of their furniture through the Submit your Project feature from their mobile devices. The professionals of Furniture Medic by MasterCare Experts will respond with an estimate based on the condition of the furniture in the pictures.
About Furniture Medic by MasterCare Experts
Furniture Medic by MasterCare Experts is a Furniture Medic franchise that provides furniture restoration and repair services for Carol Stream, IL and the surrounding western Chicago suburbs. Their main services include residential repair and restoration such as wood furniture refinishing, kitchen cabinet re-facing, and antique furniture restoration as well as commercial furniture restoration and disaster restoration. Their skilled craftsmen are dedicated to providing the quality of work associated with the Furniture Medic name and they offer free estimates for their services which customers can get online through their Submit your Project page.
About RestorationMasterFinder.com
RestorationMasterFinder.com, or RMF, is a lead generation website built and developed by Proceed Innovative to help increase internet traffic and conversions for businesses in the disaster restoration, cleaning, and furniture restoration industries that have joined the site. Businesses featured on RMF have micro-sites for each of their service areas that are optimized to attract local searches and internet traffic which will result in a higher volume of calls and conversions. RMF is visible on major search engines including Google, Yahoo, and Bing as well as local, vertical, and social media web portals and it was built to adjust to updates and new technology so that it is always functioning to the best of its capabilities.
About Proceed Innovative LLC
Proceed Innovative, LLC is a full service internet marketing firm that provides SEO and web design services to a variety of businesses to help increase online visibility and conversions with multi-faceted internet marketing strategies. The services they provide include search engine optimization (SEO), pay-per-click (PPC) training and management, SEO web design, and local and mobile SEO and their SEO experts will create and implement a unique internet marketing strategy that will best achieve a business's specific goals. Proceed Innovative also provides cost effective lead generation through their website RestorationMasterFinder.com.