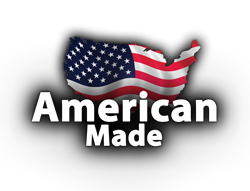 At Contempo Space, we make every piece of furniture for a certain person or family.
Passaic, NJ (PRWEB) June 30, 2014
Summertime in the United States is a decidedly patriotic season, with frequent holidays to celebrate or commemorate historic events.
Independence Day is also an important time to consider the importance of American made products and their value to the health of the nation's people, pride and economy.
"At Contempo Space, we make every piece of furniture for a certain person or family," says Danielle Mancini of Contempo Space. "Our customers enjoy the ability to talk to the guys who design the product, which is pretty uncommon these days."
Contempo Space manufactures and sells its customizable furniture from the same New Jersey headquarters, where they also handle customer service and white glove delivery.
Fourth of July is a day to remember and celebrate not only the birth of the American dream, but also its longevity. Buying American supports American employees and American business.
At Contempo Space, it also guarantees a superior piece of furniture, designed and built with skill and pride to the highest quality specifications.
About Contempo Space:
Contempo Space has been specializing in custom case goods and home furnishings for 30 years, offering modern lines of bedroom furniture, living room furniture, office furniture and more. Design consultants and craftsmen work with customers to create the perfect piece for any space, hand-crafted to meet the customer's specific needs.
To learn more about Contempo Space, the one-of-a-kind company that still puts quality first and still designs and manufactures furniture locally in Passaic, NJ, USA:
Visit http://www.contempospace.com, call 888-266-1280 or come on down to the showroom at 220 Passaic Street, Passaic, NJ.