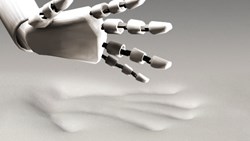 Atlanta, GA (PRWEB) October 10, 2013
Twenty years ago, memory foam was seen as passing fad, a pricey luxury mattress option that few people were familiar with. Today, memory foam has become one the most popular segments in the bedding industry, with major brands incorporating the material into spring beds and offering exclusive memory foam lines.
With the rapid growth of memory foam and introduction of new brands and new types, it is reasonable to expect that the industry will continue growing. Mattress Journal, a blog on beds and the bedding industry, examines a recent report on forecast growth and takes an in-depth look at the material in their latest article, "Future of the Memory Foam Mattress Industry".
The article was inspired by a report from UK-based Research and Markets, entitled Memory Foam Mattress Market in the US 2012-2016. Mattress Journal examines the summary and key points presented in the report. Among these points are forecast growth of 11.96% between 2012 and 2016 for memory foam mattresses, which represents significant market opportunities. The report also highlights the potential of plant-based memory foam. Research and Markets expects significant growth for this memory foam subtype due to greater breathability and coolness, reduced odor, and reduced usage of petroleum products.
Following the overview of the report, Mattress Journal looks at potential reasons for the memory foam mattress industry's continued growth, and contrasts plant-based memory foam with traditional and gel foams. Key advantages of memory foam presented include high owner satisfaction, pressure and pain relief, and longer average life-spans compared to innerspring beds.
Readers are then introduced to plant-based memory foam, a newer innovation that replaces a portion of petroleum-derived ingredients with plant-derived ingredients. This type of memory foam is described as more temperature stable, as opposed to traditional foams that are temperature-sensitive. Temperature-neutrality combined with larger cell structures result in more breathable and more responsive foams with less odor and chemicals.
Mattress Journal concludes the article by revisiting a comparison of three memory foam brands, traditional Tempurpedic, gel-infused Serta iComfort, and plant-based Amerisleep. The included comparison table examines various specifications and looks at complaints of odor and heat in consumer reviews. Consistent with the Research and Markets statements, the plant-based memory foam mattresses from Amerisleep had minimal complaints of odor and heat retention compared to the other two brands, and provided a significant price advantage. Mattress Journal concludes that memory foam will likely continue growing as forecast in the report, and suggests plant-based foams may be positioned to overcome the price barriers of traditional brands and reach consumers focused on greener lifestyles.
MattressJournal.com offers the latest bed news and mattress reviews to help shoppers research purchases and get the best sleep possible. Through careful, independent analysis of mattress types, brands, and sleep research, the blog offers expert opinions in readable, relatable format. With a focus on making the buying process simpler, Mattress Journal proves a valuable resource for consumers.