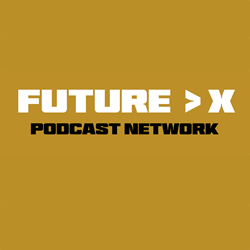 FutureX is gazing into the future of podcasting.
LOS ANGELES (PRWEB) April 11, 2019
A new podcast network called FutureX is gazing into the future of podcasting. The founders, Lee Schneider and Ever Gonzalez, will take part in exclusive network launch events at the Outlier Podcast Festival in Austin, TX, May 17-18.
Mr. Gonzalez, who is also the founder of Outlier, will host a Fireside Chat with Mr. Schneider about the value of podcast networks for podcast producers and other content creators. Mr. Schneider is a podcast producer with a background in network television journalism and media production. He has been an executive producer for Discovery Health, TLC, and Bravo, and has produced and directed programming for History, Court TV, and Dateline NBC. He has produced podcasts for startups, authors, and Fortune 500 clients.
Exclusive futurist events at the Outlier Festival will include a panel discussion, the "Future of Storytelling," moderated by Sarah Rhea Werner, executive producer of the popular podcasts Girl In Space and Write Now. Also planned is a panel discussion about predicting future events called "What's the Worst that Could Happen?"
The FutureX Network podcast development slate includes Privacy Pod, a ten-episode cybersecurity podcast drama, Soldadera, a ten-episode Latinx superhero podcast set five decades in the future, Surrender, a ten-episode drama about the rise of artificial intelligence, and What's the Worst that Could Happen? a short-form discussion of comedic predictions for the future that will roll out in ten podcast episodes.
The Outlier Podcast Festival is a traveling national event held in major cities across the U.S. It provides outliers in the podcasting community an intimate opportunity to collaborate with both Indie talent and industry giants. Participants have the opportunity to bring questions to the experts during panel discussions, listen in during live podcasts, and join in a conversation with other media disrupters.
Register for the Outlier Podcast Festival.
Learn more about the FutureX Podcast Network.
CONTACT
FutureX Network
hello(at)futurex.fm
424-255-4807
Red Cup Agency
media.redcupagency(at)gmail.com
424-265-6047