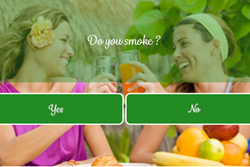 Since we launched the software, an increasing number of subscribers from across the globe have signed up to utilize our quiz maker to generate leads, enhance educational and training offerings and engage their audiences
Melbourne, Australia (PRWEB) November 04, 2015
Fyrebox, an emerging global leader in quiz and testing software, announced today that the company's quiz maker is now available in seven different languages. Subscribers can now create quizzes, customer surveys and more in English, French, Spanish, Russian, Greek, Portuguese and German.
Next year, Fyrebox plans to continue to expand offerings and make the quiz maker available in Italian, Chinese and Arabic.
"Since we launched the software, an increasing number of subscribers from across the globe have signed up to utilize our quiz maker to generate leads, enhance educational and training offerings and engage their audiences," said Cyril Gaillard, founder of Fyrebox. "We will continue to enhance the software and tailor it to meet the needs of our subscribers, and the needs of the customers, students and other audiences that they serve."
Fyrebox allows users to easily and quickly create beautiful and engaging quizzes. The platform is ideal for educators, from preschool to university, who want to test students' knowledge and gain insight into their students with analytics. The platform is also ideal for businesses seeking a simple solution to capture leads on websites, landing pages and social media pages, and to conduct market research using a tool that helps to drive response rates.
Once a Fyrebox quiz has been completed, subscribers have the ability to export a report of the results and data to a PDF or CSV file or to popular sales and marketing apps including Salesforce, MailChimp and HubSpot. Subscribers can easily analyze the data in easy-to-read charts in real time, assess the quiz answers and quiz participants and create actionable plans based on the data gleaned from the quiz answers.
Subscribers can also use the quizzes to enhance live event experiences and for gamification purposes.
"Using Fyrebox, viewers to our online exhibit were able to explore important concepts and ideas in an engaging manner and, in fact, played the games several times to experiment with other answer combinations," said Bethany Aitchison, curatorial assistant at the Canadian Forces Museum of Aerospace Defence. "This engagement creates viewers that are interested and connected with the content."
Fyrebox offers three subscriber plans, including a free plan and plans priced at both $19 and $39 per month. For more information and to create a free quiz, visit http://www.fyrebox.com.