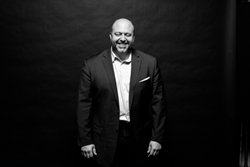 "I've spent my whole career helping entrepreneurs win... I view this step as a continuation of that work."
Boston, MA (PRWEB) April 26, 2017
G20 Ventures today announced the addition of Michael Troiano to its team, joining fund Co-Founder Partners Bob Hower and Bill Wiberg in the role of Partner. Troiano was already a G20 Member and Limited Partner in the firm's debut - a $63 million fund closed in late 2013 - whose holdings now include stakes in 128 Technology, Bidtellect, Emissary, Everage, Fuze, Mautic, and Siemplify.
Troiano joins after a 5-year stint as Chief Marketing Officer of Waltham-based Actifio, a global enterprise data-as-a-service provider he helped turn from an obscure virtualization technology provider into a category-creating venture capital "unicorn" valued at over $1 Billion. He will continue to play a strategic advisory role at Actifio, but will leave his day-to-day operating responsibilities at the company.
He spent his early career at top worldwide ad agencies including McCann-Erickson and FCB, and was named the founding CEO of Ogilvy & Mather Interactive in 1995. He later served as the president of NASDAQ-listed systems integrator Primix, and as General Manager of mobile content pioneer m-Qube from inception through one of the largest Boston-based venture capital exits of 2006. He is a graduate of Cornell University and the Harvard Business School, a TechStars mentor, and a Board Member of the New England Venture Capital Association. Mike is ranked in the top 1% of the most influential people on Twitter and among the most popular writers on venture capital and entrepreneurship on Medium, and hosts the popular Boston startup community podcast, How Hard Can It Be?
"Mike has added value to every company in the G20 portfolio," said G20 Ventures Co-founder Bob Hower. "Bill and I could not be more excited to welcome him as a Partner in the firm. His ability to help entrepreneurs tell their stories more effectively is nothing short of remarkable, as are his entrepreneurial instincts, executive-level operating experience, and personal brand in Boston and beyond."
G20 Ventures was founded by Hower and Bill Wiberg, partners at Advanced Technology Ventures in Boston, in 2013. It was the first of the "Active Membership" funds, bringing together a group of elite entrepreneurs to apply their expertise and networks in service to portfolio companies. G20 Members participate in the value they create, both as LPs representing a third of the fund, and through participation in the fund's carry, a share of fund profits typically reserved for fund managers.
"I've spent my whole career helping entrepreneurs win, either in an agency or an operating role," said Troiano. "Despite what I know will be a learning curve on the other side of the table, I view this step as a continuation of that work... just with a better business model."
About G20 Ventures
G20 Ventures provides early traction capital for East Coast enterprise tech startups, backed by the power and expertise of 20 of the Northeast's most accomplished entrepreneurs. For more, visit g20vc.com or follow us on Twitter @G20Ventures.