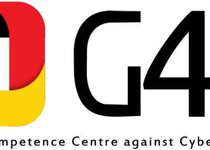 Cyber crime can only be successfully combatted in an interdisciplinary team. This event has brought the most important contacts in IT security around one table
Bochum, Germany (PRWEB) March 10, 2015
The most recent hacker attack on federal government websites is just one of many examples that cyber crime is on the rise. Attacks on electronic payment traffic and cashpoints are particularly lucrative for cyber criminals. The German Competence Centre against Cyber Crime e.V. (G4C), an association to which Commerzbank, ING-DiBa and HypoVereinsbank currently belong, and G DATA Software AG, a specialist in IT security solutions, are collaborating on a joint project to detect and remediate security risks at an early stage. The first result from this collaborative project was a joint analysis of the way one malware strain functions. Those invited to the event included G4C and G DATA, plus the Federal Criminal Police Office (BKA) and the Berlin State Criminal Police Office, together with the Federal Agency for Security in Information Technology (BSI). The event included a live demonstration of how cyber criminals use malware to manipulate cashpoints – and how the threat can be averted. This was done by running the particularly nasty malware Tyupkin on a cashpoint. Through the consistent application of existing security barriers, steps could be identified to effectively fend off a potential attack on cashpoints.
"Cyber crime can only be successfully combatted in an interdisciplinary team. This event has brought the most important contacts in IT security around one table," says Ralf Benzmüller, head of G DATA Security Labs. The initiators see the event as another step towards cross-company/authority cooperation in IT security, a cause taken up by the G4C association. "The distribution of banking Trojans reached an all-time high in 2014 and will continue to rise this year. By combining our skills, we have been able to make significant advances in combatting them. We intend to build on this with additional activities in future," says Roland Wolf, first chairman of G4C.
About G4C
An independent, operationally active association, the German Competence Centre against Cyber Crime (G4C) is a pillar of expertise, an early warning system and a platform for exchange. It reinforces the network of existing initiatives for the prevention of cyber crime in Germany.
The founders and initial members of the association are the three financial institutes Commerzbank, ING-DiBa and HypoVereinsbank. The association cooperates with the BKA and the BSI. One of the association's goals is to enlist additional experts in the field of cyber security, scientific organisations and commercial companies from various industries as members.
About G DATA
IT security was invented in Germany: G DATA Software AG is the antivirus pioneer. It was more than 29 years ago that the company, founded in Bochum, developed the first program to combat computer viruses. These days, G DATA is one of the world's leading providers of IT security solutions. G DATA, Inc. is the U.S. Subsidiary located in Atlanta, GA.
For more information about the company and G DATA security solutions, see http://www.gdatasoftware.com
For sales inquiries in North America please contact Contronex, Inc.