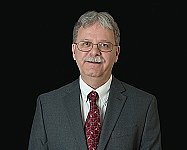 G DATA is a professional, dynamic company with high quality standards. My goal is, together with my colleagues, to raise the profile of G DATA in the USA and represent the company at numerous national and international events and organizations
Bochum, Germany (PRWEB) April 30, 2015
IT security provider G DATA is reinforcing its commitment to the US market. As the Security Evangelist for G DATA Software, Inc., Andrew Hayter is making customers and the media more aware of the technically complex subject of IT security. In this newly created position in the USA, the experienced IT manager is addressing press inquiries, supporting sales partners and end customers and building relationships with the security community. He is also coordinating G DATA's collaboration with US industry associations and test institutes. With this new appointment, the Germany-based IT security provider is underlining its continued internationalization and reinforced positioning on the US market.
"With Andrew Hayter we have succeeded in attracting a proven expert in the US market who has been working in the IT sector for over two decades. Through his global contacts and many years of experience, he is the right person to drive forward the internationalisation of G DATA and further reinforce its position on the US market.", Walter Schumann, board member of G DATA Software AG and president of G DATA Software, Inc.
About Andrew Hayter
Andrew Hayter has more than 25 years' experience as a manager for security solutions in the technology sector. The US citizen was previously International Antivirus Program Manager for ICSA Labs, a Verizon test lab. He has also been Global Product Manager for IBM AntiVirus. Andrew Hayter has a BA in Geology from Rutgers University in New Jersey.
About G DATA
IT security was invented in Germany: G DATA Software AG is the antivirus pioneer. It was 30 years ago that the company, founded in Bochum, Germany developed the first program to combat computer viruses. These days, G DATA is one of the world's leading providers of IT security solutions. G DATA Software, Inc. is a 100 percent subsidiary of G DATA Software AG and is based in Atlanta, Georgia.
For more information about the company and G DATA security solutions, see http://www.gdatasoftware.com
For all sales inquiries in North America please contact Contronex, Inc.