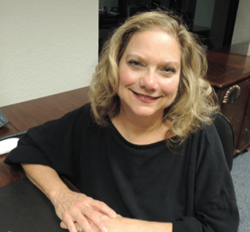 As exciting as 2015 has been, in fact we are just getting started, and 2016 is going to be our best year yet.
Clearwater, FL (PRWEB) January 12, 2016
Galaxy Marketing Solutions' number of staff doubled precipitating their move to larger quarters at 4585 140th Ave N #1010, Clearwater, FL 33762.
The purpose of taking on more staff was (1) to provide more resources to service clients, and (2) to create a team to reach out and open up new fields and new professions with marketing programs. Galaxy Marketing Solutions' services now are not only available to Dentists.
Galaxy launched a complimentary Weekly Wednesday Webinar series in order to enlighten clients and potential clients on the know-how of marketing including the latest developments and successful actions.
Galaxy Marketing Solutions opened a West Coast Division, headed up by Marketing Consultant Wendy Farland. She is located at 4760 67th St, San Diego, CA 92115. and is there to personally consult with West Coast professionals, to offer them the tools and services that have long been available to other Galaxy clients.
Galaxy CEO, Dr. Susan D. Wells, DMD said "As exciting as 2015 has been, in fact we are just getting started, and 2016 is going to be our best year yet."
Dr. Susan D. Wells, DMD
Galaxy Marketing Solutions
4585 140th Ave N #1010,
Clearwater, FL 33762
727- 531-7171
http://www.galaxymarketingsolutions.com
https://www.linkedin.com/company/galaxy-marketing-solutions-llc
https://www.facebook.com/galaxymarketing
https://www.youtube.com/user/GalaxyMarketingTeam