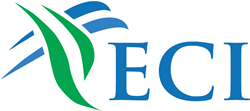 So now, not only am I a high end gallery, but my artists are protected, I'm protected, and my customers [are protected].
Scottsdale, Arizona (PRWEB) November 13, 2014
Gallery 446, located in Palm Springs, California, is the latest business to choose Electronic Commerce International(ECI) to provide a secure payment processing solution for customers. Through ECI, Gallery 446 is now using the Clover Point of Sale solution armed with TransArmor protection.
Dimitri Halkidis, owner of Gallery 446, says he was approached by a friend and fellow artist who recommended ECI for a more modern point-of-sale solution. At first, Halkidis said he was fine and didn't need to update his existing system. But after learning more about the products and services offered by ECI, he changed his mind.
"I came to find out there was a whole new technology with pins and codes and protection, and here comes TransArmor, which I had never heard of. It's a really amazing security [system] and you are protected with the Clover [Point of Sale] that comes with TransArmor," Halkidis said. "So now, not only am I a high end gallery, but my artists are protected, I'm protected, and my customers [are protected]. The number one thing that I really treasure is my customers; I want them to leave with a really great experience."
With Clover and TransArmor, Halkidis can feel confident that his customers' payment data is safe and secure. TransArmor, a state-of-the-art security package, provides multiple layers of protection, reducing risk and addressing the root cause of data security breaches. TransArmor also decreases a business's liability for breaches and reduces PCI compliance scope, effort and cost.
With Clover and TransArmor, it is easier than ever to keep businesses and their customers safe.
"The most important thing is my customers, as it would be yours. I wanted my customers to not only make a purchase, whether it was $100, whether it was a donation, whether it was $5,000 … I wanted them to feel like I could swipe their card and they could leave and not worry about getting hacked or getting interrupted with their bank accounts, and that is really important," Halkidis said.
Find out more about Halkidis' experience here: https://www.youtube.com/watch?v=w4NQXYoB_wo&list=UUbX4uxsRQ0FbLq-lTwfV3cw.
About Electronic Commerce International:
For more than a decade, Scottsdale, Arizona-based Electronic Commerce International has been providing affordable, personalized payment processing solutions to merchants of all sizes in the United States and Canada, so business owners can focus on growing their company. ECI has more value added services for small, medium and large businesses than anyone, like Text Marketing, Business Lines of Credit, Merchant Cash Advance, Gift and Loyalty Program, Mobile Processing, 90 Days Same as Cash and Check Guarantee. ECI prides itself on superior customer service, offering support 24 hours a day, seven days a week. To learn more about Electronic Commerce and their extensive products visit them at http://www.ecistore.com.