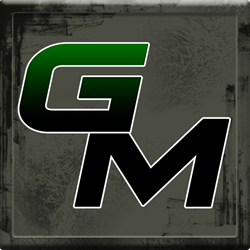 We are very excited about partnering with Play N Trade. Their focus on providing an interactive customer experience is a natural fit for our custom controller products.
Tampa, Florida (PRWEB) August 01, 2013
The power of control and ability to customize is what GamerModz provides to all gamers. Play N Trade and GamerModz are a great fit by offering both casual gamers and hardcore gamers the opportunity to create their own custom Xbox 360 controller or PS3 controller. Partnering with GamerModz gives Play N Trade exclusive rights to carry their controller products, plus the added bonus of having GamerModz on all promotional assets.
The GamerModz product line includes Rapid Fire Controllers, Shells, Thumbsticks, D-Pads, Triggers, Buttons, and Start/Select sets in a large variety of colors and hydro-dip designs. As partners, both companies agree that their philosophy of new innovations and growth are at the forefront of their business. With their experience and reputation to present nothing but top-quality products, GamerModz has swiftly built a loyal fan base and are quickly reaching the gamers' homes.
Play N Trade's Sr. Director of Sales and Marketing, Jim Habig comments on this partnership, "This is by far the most exciting product line we have introduced into our stores this year. The GamerModz interactive kiosk featuring their wide array of bright colors with fascinating designs will be a show stopper in our franchise stores that are known for the gaming lifestyle experience. There is nothing like this in the gaming market to date and Play N Trade is proud to be their retail partner."
The GamerModz Create-a-Controller™ kiosk allows gamers to create custom controllers with ease. Gamers can choose from every color, pattern and finish GamerModz offers – allowing for over 5 billion possible combinations – virtually guaranteeing the ability to build the perfect controller. GamerModz's "cream of the crop" engineers assure Play N Trade patrons that they are the source for reliable custom controllers.
Shawn Best, owner of GamerModz, says, "We are very excited about partnering with Play N Trade. Their focus on providing an interactive customer experience is a natural fit for our custom controller products. Our interactive Create-A-Controller™ kiosk is sure to be a big hit in stores worldwide."
About GamerModz®
GamerModz is a Tampa, Florida based company that designs and manufactures Custom Controllers for the Xbox and PlayStation gaming consoles. In addition to manufacturing user designed fully customized controllers, GamerModz also manufactures individual custom controller parts and rapid fire mods for gamers. The innovative rapid fire technology allows gamers to set the rate at which their weapon fires in many popular first person shooter games such as the Call of Duty and Battlefield series. More information about GamerModz and their products can be found at http://www.GamerModz.com or by calling (866) 205-5268.
About Play N Trade
Play N Trade is one of the largest video game and consumer electronics retail franchises worldwide. The company specializes in the sale, repair and trade-in of video games and consumer electronics. Play N Trade stores offer a lifestyle experience in its innovative store design that provides an emotional attachment to the consumer's passions. Many customers say simply "This is the best store I have ever been to!" The company's office is located in San Clemente, CA. For more information, please visit http://www.playntrade.com or call (888) PNT-GAME.