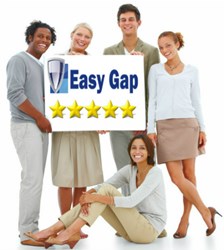 New easy Gap report for car buyers in September
Wirral, UK (PRWEB UK) 1 September 2013
One of the UK's best known Motor Gap Insurance names have released a new guide for consumers buying a brand new car this September. The new report, issued by Easy Gap, provides a series of tips and general information points for consumers to consider when attempting to choose Gap cover for a 63 plate car purchase.
Company director Mark Griffiths explained the reason behind the report, and how Easy Gap hoped it could aide consumer understanding of the options available.
"For those buying a new car in the UK this September, there has inevitably been a process of considering all options regarding the purchase. As there can be a natural delay between ordering a new vehicle and the collection from the dealership, this can give consumers time to research areas like Gap Insurance carefully."
"Over the build up to the new 63 registrations this September, it has been a general impression from the Customer Services team at Easy Gap that consumer understanding of Gap Insurance is not very good. This could be because the motor dealer has not gone through the options thoroughly, or perhaps there may have only been a small amount of options offered."
"In considering Gap Insurance thoroughly there are many factors that need to be considered. Many of these include specifics regarding the purchase of the vehicle, and these can be crucial in selecting the appropriate level of Gap Insurance."
"The new Easy Gap report provides a series of tips to consider when choosing Gap Insurance. Many of these factors are not discussed by motor dealers, or in our opinion, even understood."
"Easy Gap hope that the detail in the report will aide consumers to understand their options much more clearly for a new 63 plate car"
Aequitas Automotive confirmed that the new report is available online on the EasyGap.co.uk website.