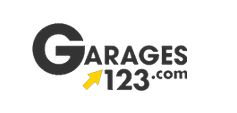 USA (PRWEB) September 19, 2014
With an aim to provide compact garage storage systems, Garages123 is now offering a versatile range of garage cabinets at reasonable prices. The company offers garage cabinets that are suitable for varied purposes and varied budgets. Their huge range of sturdy and spacious garage cabinets can store even the most complex items, giving the user a clean and organized space. Their easy to assemble garage cabinets are available in different sizes, materials, and holding capacities. The company offers four different categories of garage cabinets including the bold series, pro series, diamond plate series, and diamond plate pro series. Customers can select the right category of garage cabinet from Garages123 to match their needs. Each garage cabinet category has its own features.
In addition to the garage cabinets, the company also offers garage organization, flooring, garage kits, tool chests, and garage ceilings at cost-competitive prices. With them, one will get impeccable garage storage solutions.
Talking more about their products, one of their representatives stated, "Introducing power performing garage storages at the most competitive prices! Garages123.com offers the best products with an aim to help homeowners everywhere. Purchase our garage cabinets to organize the valuable space in your home. By using the latest technology, our line of products will leave you happy and amazed. Our NewAge garage organization products are of top-notch quality and are offered at affordable prices. Select from the range of our featured products: Pro Series Locker Cabinet, Set Taupe, Diamond Plate Pro, and many more."
About Garages123.com
The goal at Garages123.com is to help homeowners everywhere reclaim their garage as a livable and valuable space in their home, using the latest in attractive, affordable, top-of-the-line garage storage and organization products. Garages123.com was born when they realized there was a need for garage storage solutions that combined easy-to-install high-quality products of professional design, all at an affordable price. Their customers have the option to purchase their storage products directly online and utilize their free design services by the experts.
For more information, please visit http://www.garages123.com/.