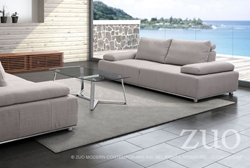 One of the most important steps in converting a garage into a living space is figuring out what utilities the rest of your home has that your garage doesn't, which ones you want to have in the converted room, and finding a way to get them there.
(PRWEB) November 13, 2014
HomeThangs.com – the Online Home Improvement Store has made their goal to deliver the right product to the consumer. With that in mind, shopping and home design tips, as well as special product selections are being introduced.
Garage conversions are becoming a popular option for homeowners who are strapped for space, but who don't want to move or do a full addition. Particularly in older homes with single car garages, a garage conversion can improve the flow and functionality of the home. But this type of renovation isn't without its difficulties. HomeThangs.com has introduced a new guide to some of the challenges of converting a garage, and a few things to consider before undertaking this type of project.
In some ways, garages are an ideal space for a renovation. Like attics and basements, they already have the basic framing and are big enough at the very least to be converted into a full sized bedroom. But they lack standard hookups – like electrical outlets, plumbing, or ventilation – as well as more significant architectural elements, like insulation, windows, or finished floors. A very basic garage conversion may require little more than some drywall and a coat of paint, but making the space really livable requires much more work and planning.
Local zoning laws or parking ordinances may also present a problem when converting a garage, and it's important to work closely with a professional – and get all the right permits and permissions – to make sure a converted garage is up to code. It's also worth noting that while a garage conversion is much less expensive than a full addition, a full renovation can still run $20k-$50 or more if the design includes a bathroom or kitchenette.
HomeThangs.com's full guide discusses these issues and more in detail, and includes an inspiration gallery of what a converted garage can look like when it's done. Check it out here!
HomeThangs.com is not only a home improvement superstore, it also provides expert design tips and a comprehensive shopping guide, taking the ideas from professional interior designers, and offering tips to the consumers on how to pick the products to best suit their needs.