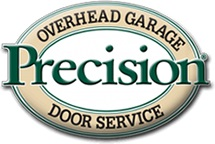 We understand how frustrating it is when the garage door opener breaks or just doesn't work quite right
San Jose, CA (PRWEB) June 29, 2015
Garage door openers can be difficult to repair or install and they have a limited lifetime. Precision Garage door of San Jose is offering a new discount to incentivize homeowners to call them for garage door opener repair, replacement or installation. The new coupon is for $20 off a new opener and the deal can be applied to more than one unit. The special expires on 11/15/2015 and has some restrictions. "We understand how frustrating it is when the garage door opener breaks or just doesn't work quite right. The whole point of automatic doors is to make it convenient for homeowners to use them," says Pat Prendergast of Precision Garage Door of San Jose.
One of the main reason garage door openers break is because they are not properly maintained. "A lot of times people just don't think about the garage doors until they break. We try to educate our customers about the importance of maintaining the system. In the long run doing proper maintenance on the openers and the doors increases their lifespan which ends up saving more money than it costs," says Prendergast. The San Jose garage door repair pros at Precision offer complete overhead door service including recommended maintenance.
Garage door openers are reliable and they usually last a long time. "Since the life span of a garage door is long they can be exposed to a lot of damage during the years they aren't maintained. This means that by the time our technicians get to them, the cost efficient repair may actually be a complete replacement," says Prendergast. Precision Garage Door of San Jose provides a wide selection of openers and they keep them in stock unlike smaller companies according to Pat. "We are a locally owned branch of a nationwide company. We are able to keep a large inventory of parts."
Precision has developed an excellent reputation as experienced San Jose garage door repair contractors. They have many positive online reviews covering a range of the services they offer from the simplest repair to the fanciest installation. Here is an excerpt from one happy customer, "I have to say I had NO IDEA that our garage door could operate as well as it does now. It goes up and down smoothly and quietly! I did not realize how horribly that it was working before."
Precision Garage Door of San Jose Owner, Pat Prendergast is very proud of the reviews his overhead door company receives. "Not that many people actually take the time to share their experience on review sites. So when somebody takes the extra time to do that it means we really helped and impressed the customer. Since customer satisfaction is our primary goal it makes us proud when we get that type of feedback." San Jose garage door repair companies with excellent reviews can be hard to find. Precision works very hard to actually listen to customers so they can meet their needs more effectively.
Precision Garage Door of San Jose also offer complete door replacement in addition to repair services. They have a wide variety of door to choose from and they even have a complete brand new door available for under $1000. "We have a coupon for a brand new garage door for under a thousand bucks. It's the least expensive door we sell but it is a high quality product or we wouldn't sell it or support it." People who are interested in a brand new garage door can have one of the experts at Precision visit their home to provide an estimate.
To learn more about San Jose garage door repair or to learn more about Precision please visit their website. To find out what specials they are currently running please give them a call or read their press releases. People can also learn more about the company by reading their many online reviews on Yelp, Google and Angie's List. To take advantage of the new coupon for $20 off a new garage door opener please call (408) 377-2876 now to schedule an appointment with a highly trained technician.
Precision Garage Door of San Jose
5655 Silver Creek Valley Rd
Suite 353
San Jose, CA 95138
(408) 377-2876