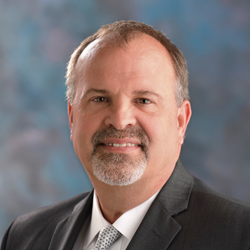 We are pleased to have Rod Burkett bring his expertise and experience from the Midwest to the entire assisted living profession.
(PRWEB) February 02, 2016
Rod Burkett, President and CEO of Gardant Management Solutions, has been appointed to the Board of Directors for the National Center for Assisted Living.
NCAL is the assisted living voice of the American Health Care Association (AHCA). The organization is dedicated to serving the needs of the assisted living community through national advocacy, education, networking, professional development and quality initiatives.
"We are pleased to have Rod bring his expertise and experience from the Midwest in service to the entire assisted living profession," said Chris Mason, the NCAL Chair who appointed Burkett. "He has made an imprint in Illinois by providing vulnerable seniors high-quality assisted living care. Rod's wisdom and passion will be a valuable addition at the national level."
Burkett has been at the helm of Gardant since the company, formerly BMA Management, Ltd., was founded in 1999. The company manages more than 40 assisted living, senior living and memory care communities in Illinois. Gardant is the largest assisted living provider in Illinois and the 14th largest provider nationwide. Prior to joining Gardant, Burkett spent more than 20 years in the healthcare management fields of public health, home health, medical clinics, hospitals and nursing homes.
He is the past president and a current board member of the Affordable Assisted Living Coalition. He has served on several other state boards; this will be his first time serving on the board of a national industry organization.
"I am looking forward to serving and bringing my experiences and strengths in the industry to this board," Burkett said, adding that he has been impressed by the leadership of Scott Tittle, Executive Director of NCAL, and Mark Parkinson, Executive Director of AHCA. Burkett also said he is looking forward to working with Chris Mason and the other board members.
NCAL is one of a handful of national trade organizations or organizational advocates that represent the assisted living industry, and Burkett said the organization is well positioned to be the national advocate for a more comprehensive plan for affordable and accessible assisted living for America's seniors. Accessibility for seniors has been a priority for Gardant; last year, the company spearheaded the first national summit on affordable assisted living.
Moving forward, NCAL is also positioned to help benchmark data and validate quality outcome initiatives while guiding the industry as it builds stronger relationships with hospitals and the healthcare delivery system.
Burkett will attend his first NCAL board meeting on Feb. 11 in San Antonio. He will serve the remainder of the current term, which ends this fall.
For more information about Gardant Management Solutions or the assisted living, senior living and memory care communities the company operates, call 1-877-882-1495.