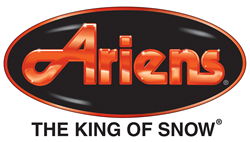 Ready for anything Mother Nature throws your way.
Hicksville, NY (PRWEB) September 08, 2014
It's never too early to start preparing for winter! Pretty soon, winter weather will be here, so it's time to get ready to tackle all the snow that's sure to come this year. Chief Equipment is making it easy, with a new special financing option from Ariens on snow blowers. These machines are the best around, and customers should not miss out on this great opportunity to purchase their very own.
Snow removal has never been easier with the Ariens Sno-Thro machines. An example of American craftsmanship at its best, these all-steel constructed machines were built in Brillion, WI. With the Ariens Sno-Thro, users will experience maximum control, precise turning capabilities and smooth operation.
The special financing offers are available now through Oct. 31 and include a warranty on the machine. Customers should check out Chief Equipment's website at http://www.chiefequip.com/ or visit their store to choose the machine best suited for their needs and preferences, as well as a complete list of compatible accessories and attachments.
About the company:
Chief Equipment Inc., conveniently located in Hicksville, N.Y., has been family-owned and operated since 1995. With over 60 years of combined experience in the equipment sales and rental business, they offer the finest customer service and the largest selection of John Deere tractors and other premium brand equipment, parts and accessories in the New York City, Nassau County, and Western Suffolk County areas.
The parts department has over 100,000 of the most commonly-utilized parts in stock, with overnight availability on hundreds of thousands more. Their first-class Service Department is the best place to bring used equipment; expeditious, quality service is their goal. From minor tune-ups and maintenance to major overhauls, their knowledgeable, certified mechanics can get equipment running quickly. Call or stop by for an appointment today.
For those in the market for a new piece of equipment, come in and speak to Chief Equipment's friendly and experienced Sales Department staff. They can get the right piece of equipment for the customer's needs at the right price. They also offer great financing programs for virtually all makes and models, including their quality pre-owned units.