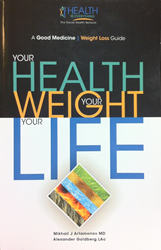 He taught me so much about my body, diet and TCM (traditional Chinese medicine) it blew my mind! -Brooke D.
Brooklyn, NY (PRWEB) November 04, 2014
Garden Acupuncture in Park Slope, Brooklyn is offering 20% off their specialized weight loss program. The protocol includes:
-Individualized Attention and Instruction for 3 Months
-36 Acupuncture Treatments
-6 Chinese Herbal Formulas
-Gua-Sha, Tui Na, Cupping, & Ear Seeds
-Nutritional Support, Information, & Education
-Our Weight Loss Book
Tired of weight loss resolutions every New Year? Want to look great at all the holiday parties? To get an early start on weight loss goals click here.
Make this years New Years resolution not to lose weight but to figure out the best way that you can take a selfie in an itsy bitsy teeny weeny yellow polka dot bikini.
Garden Acupuncture is a family-run, small business in the heart of Park Slope. They pride themselves on individualized, affordable treatments and are committed to offering the best holistic care to the local community. They also accept insurance.
790A Union St. (between 6/7th Ave)
GardenAcu.com
646.234.3643
Specializing in fertility medicine, weight loss and allergies using acupuncture, Chinese herbal therapy and nutritional counseling.